AAP Sales: 2015 Store Sales Rose 1.8%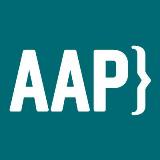 Publishers' trade book sales at physical retail stores rose for the second year in a row in 2015, climbing 1.8%, to $4.15 billion, according to the Association of American Publishers' StatShot Annual. Physical store sales comprise about 26.2% of publisher revenue and included more than 610 million trade books during the year.
The AAP cautioned that its data "reflect how publishers get books into the marketplace, not retailers' revenue from consumers. While StatShot Annual channel sales data can provide directional information about trends, the data is limited for trade books, as much of the business occurs through wholesale and distribution."
Online continued to be the top sales channels for publishers' revenue in the trade category, comprising 37.4% of the market. Some 806 million units were sold online in 2015.
In terms of revenue, sales of all books in 2015 fell 0.6%, to $27.784 billion (mainly because of "a challenging year in the education markets"), but unit sales grew 0.5%, to 2.714 billion. In 2015, trade book sales rose 2.6%, to $15.8 billion, and trade book unit sales rose 1%, to 2.455 billion.
In trade, adult books was the category with the highest growth: up 6%, to $10.47 billion in revenue. For the second consecutive year, adult nonfiction books, which includes adult coloring books, was the category that sold the most units and provided the most revenue in the trade category. Within the adult books category, the fastest-growing formats in terms of units sold were downloaded audio (up 45.9%), hardbacks (up 15.1%) and paperbacks (up 9.1%).
Children's/YA books declined slightly in revenue, 3.4%, to $4.27 billion. The fastest-growing category in terms of units sold were board books, up 14%.
After peaking in 2013 at $3.24 billion, e-book revenue fell 1.2%, to $3.20 billion in 2014 and again in 2015 by 11.3%, to $2.84 billion. Unit sales also declined by 9.7%; e-books now make up 17.3% of the trade book market.
"StatShot Annual 2015 has confirmed print's marked return," said Tina Jordan, v-p of the AAP. "The paper book, just like the e-book, is here to stay. While young adult titles were very popular last year, in 2015 adult books led the charge with successes like The Girl on the Train and Go Set a Watchman. Those, and adult coloring books like The Secret Garden, helped the adult books category grow by nearly $90 million in revenue."
In contrast to AAP monthly figures, which are based on figures given to the AAP by some 1,200 publishers and distributed clients, StatShot Annual estimates the total size of the U.S. publishing industry by collecting sales data in dollars and units from nearly 1,800 active U.S. publishers, and estimates are made for publishers who do not participate directly, based on their company financial reports, government filings, Books in Print, press releases, third-party research services and other third-party sources.
---

---