'Amazon One' Air Cargo Plane Is on the Runway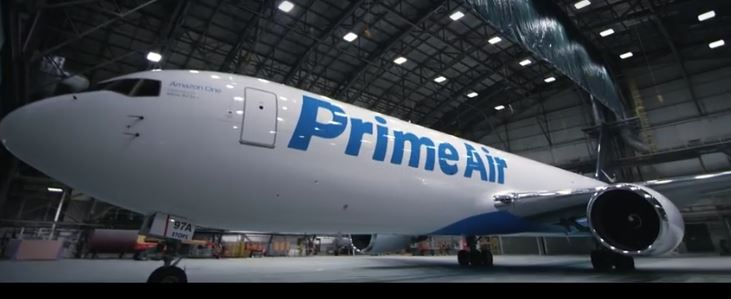 Today, Amazon will showcase its first branded air cargo plane during Boeing's Seafair Air Show in Seattle. The Boeing 767-300, named Amazon One, is operated by the online retailer's air cargo provider Atlas Air. The plane is one of 40 that Amazon has agreed to lease through air cargo partners Atlas Air and ATSG. There are currently 11 dedicated airplanes flying for Amazon, with more to roll out over time.
"Creating an air transportation network is expanding our capacity to ensure great delivery speeds for our Prime members for years to come," said Dave Clark, Amazon's senior v-p of worldwide operations. "I cannot imagine a better way to celebrate the inaugural flight than in our hometown at Seafair alongside Amazon employees and Seattle residents."
The Seattle Times noted that as "a further nerdy nod to that goal, Amazon changed the Federal Aviation Administration registration of the jet to N1997A. The company went public in 1997 and that number is a prime number (a mathematical term for a number divisible only by itself and 1)." Company spokeswoman Kelly Cheeseman said Amazon will try to get prime-number registrations for its entire airplane fleet.
---

---