ABA Introduces Indie Next List E-Newsletter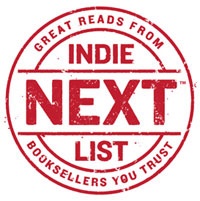 The American Booksellers Association's Indie Next List newsletter is going digital.

Powered by Shelf Awareness, the monthly newsletter, which will still have a printed version, will be available this fall free to ABA member stores to offer to their customers via e-mail. As Bookselling This Week noted, the e-newsletter will feature all of the month's Indie Next List titles with bookseller quotes and "buy now" buttons that lead to the purchase page for the title on the sending store's website. The newsletter, which will be branded with each store's logo, includes an interview (from BTW) with the author of that month's number-one title. (Click here to see an example of September's newsletter.)

The Indie Next List monthly e-newsletter will arrive in customers' inboxes on the first Thursday of every month. Participation in the first year is limited to the first 150 qualified stores to sign up. Participating stores retain ownership of their mailing lists, and customers will not be added to other lists. Replies to the e-mail go to the sending store's e-mail address.

"The American Booksellers Association is delighted to be working with our friends at Shelf Awareness to make this new Indie Next List e-newsletter available to our members," said ABA CEO Oren Teicher. "Their knowledge and experience successfully disseminating quality e-mail newsletters to consumers is well established, and we're hopeful this new service will focus additional attention on each month's Indie Next List selections while driving increased traffic to store websites and growing sales."
Teicher added that the ABA and Shelf Awareness "share a mutual objective--that is, to help stores take maximum advantage of new tools to sell more books. That's what the INL e-newsletter is all about, and we look forward to continuing and growing our partnership with Shelf."
Shelf Awareness publisher Jenn Risko said, "We are honored that our friends and colleagues at the ABA have entrusted the Shelf to provide this service for their member stores. As we've learned from our Shelf Awareness for Readers platform, e-newsletters, when done well, can help our indies sell a lot of books. Adding a customized e-newsletter to the incomparable Indie Next program is a perfect match. It will deliver indies' picks directly to the best book buyers in the land."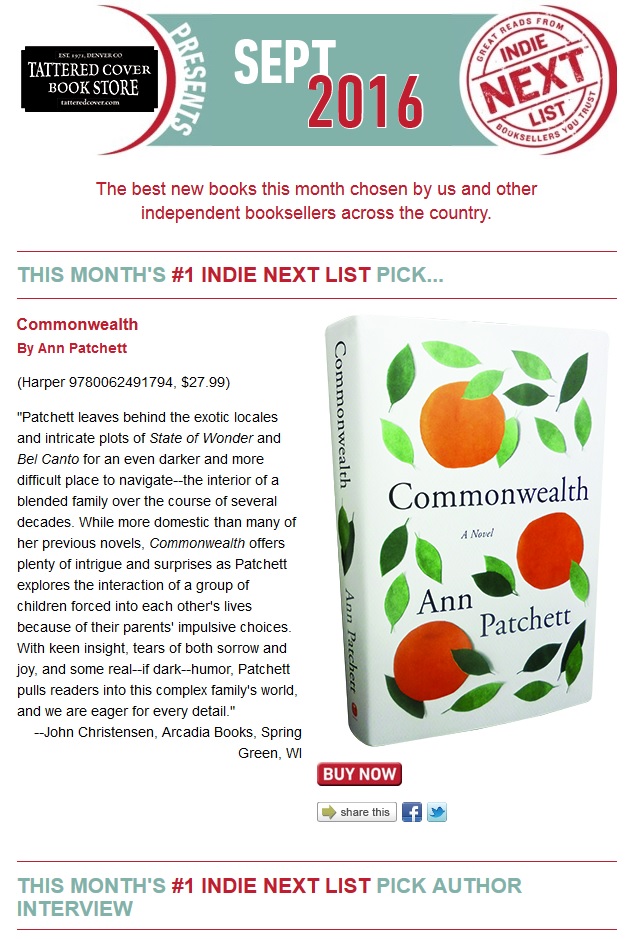 The 15 bookstores that participated in a test of the Indie Next List e-newsletter are enthusiastic--and all will continue to send the newsletter to customers. "We had several customers stop by the store just to tell us how much they enjoyed receiving the newsletter, and to see some of the books," said Kenny Brechner of Devaney, Doak & Garrett Booksellers in Farmington, Maine. "It had clearly introduced them to the idea of a handselling community of independent booksellers. The newsletter strongly succeeded in its twin missions of helping to establish the Indie Next List brand, and of selling books."

Kelly Justice, owner of the Fountain Bookstore, Richmond, Va., said, "In spite of my initial skepticism about the Indie Next List e-newsletter, I have not only received orders from these mailings, I have received thank-yous from grateful customers. I think that the quality of the Indie Next List presentation is so high that it is incredibly enjoyable to view. The newsletter looks so good, in fact, that I was inspired to overhaul all of my [store's] e-mail communications and make things look better and the content more valuable."

"Having tested the new electronic version of the Indie Next newsletter for three months, we consider it to be a success," said Jon Purves of Politics and Prose in Washington, D.C. "The monthly e-mails are well presented and incorporate our store's branding, offering a new avenue to direct customers to our retail website and highlight frontlist titles."

Interested bookstores can sign up on bookweb.org or stop by the ABA booth at the fall booksellers association shows or e-mail ABA senior program officer Joy Dallanegra-Sanger.
---

---