Carla Hayden: 'Positioning the Library to Look Outward'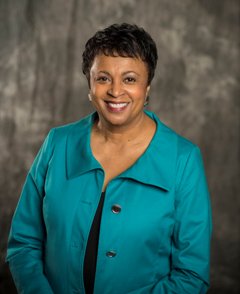 "To be the head of an institution that's associated with knowledge and reading and scholarship when slaves were forbidden to learn how to read on punishment of losing limbs, that's kind of something....
"At this point in its history, the value of the library as a place for scholars will not diminish. In fact, we want it to grow. But more people will appreciate that they can be scholars, too, by positioning the library to look outward."
--
Dr. Carla D. Hayden
, who was
sworn in
Wednesday as the 14th librarian of Congress, becoming the first African-American and the first woman to lead the 216-year-old institution
---

---