Wi12: Another Wonderful Winter Institute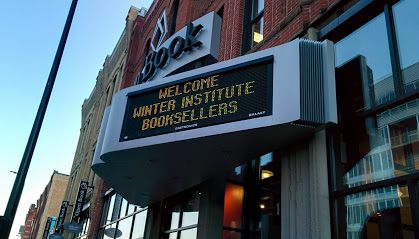 Winter Institute 2017, which began on Friday and ends tonight, in Minneapolis, Minn., continues the excellent tradition of the previous 11 Winter Institutes. Once again, it's a place where booksellers--650 this year, a new high--talk shop, learn from one another, learn from the many solid educational panels, meet authors, hear about upcoming titles and revel in all the things that make independent bookselling so special and satisfying--despite its many challenges.

The American Booksellers Association has once again organized matters masterfully, tweaking the event a bit but maintaining the elements that have made the Winter Institute into the most important event in the country for independent bookselling. So far highlights have included a rousing breakfast keynote by Roxane Gay (see article below); a fascinating conversation between Lesley Stahl and Ann Patchett, wide-ranging bookseller discussion groups, a striking presentation about his stores' transformation by Foyles CEO Paul Currie, the organizing of Indies Forward, a new group for young professionals in bookselling and publishing, and a vibrant, challenging town hall meeting that drew hundreds of booksellers.

Nearly half of the 650 bookseller attendees were first-timers, as many stores that have attended for years made a point of sending newbies. There were also a impressive number of younger booksellers, which many old-timers commented on approvingly. ("Our future is here," one said.) They've been energetic, passionate and questioning.

Because of the presidential election, politics has been a constant subject--in many conversations as well as some panels. Besides general concerns, many booksellers discussed the role of bookstores in the new political climate--how and whether they can be a refuge and safe place or a passionate advocate for change or a place where a range of ideas and opinions are presented--or a combination of those things.

There have also been spirited, often pointed discussions about the lack of people of color and marginalized people in the book business in general, as well as in bookselling and on the ABA board. A conversation has begun, and it seemed that for the ABA and many booksellers, this would mark the beginning of some constructive work.

Knock on wood, this was perhaps the first Winter Institute that was unaffected by snowstorms, either in the host city or in other parts of the country. In fact, locals described the weather, with average temperatures in the 20-degree range, as unusually nice--at least for Minnesota in January.

And once again, we wish to thank Mitchell Kaplan, owner of Books & Books in Florida and the Cayman Islands, who, as ABA president, came up with the idea of the Winter Institute more than a dozen years ago.
---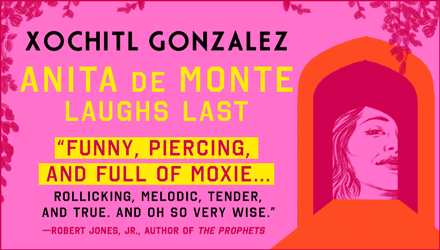 ---