Hurricane Harvey Update: More Stores Open; Industry Help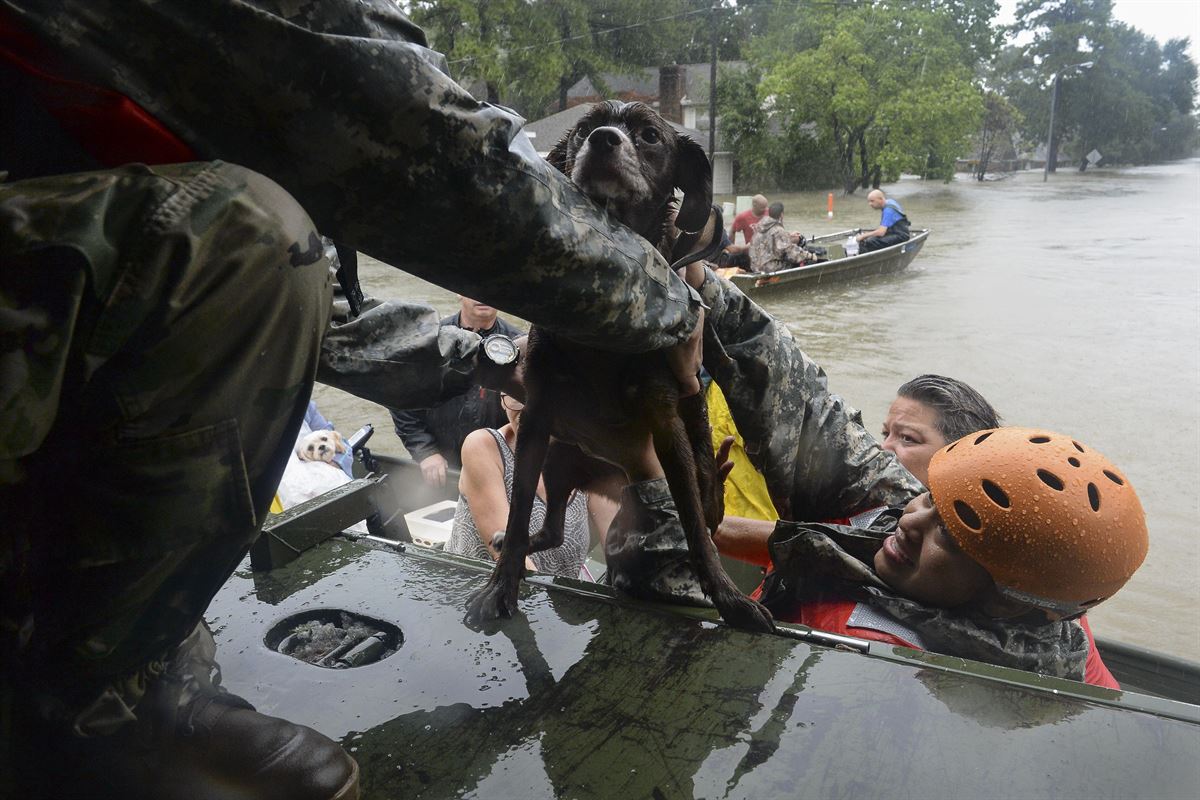 Emergency workers rescue people and pets in flooded Houston. (photo: defense.gov)
The rains have let up in Houston and Hurricane Harvey has now become a tropical storm and moved onto Louisiana, but flooding continues. Some bookstores were able to open yesterday; some are dealing with power outages and flooding.
Murder by the Book in Houston was open again yesterday, offering people coffee, wi-fi, air conditioning and the opportunity to charge phones. Owner McKenna Jordan told the Houston Chronicle, "I've got coffee, I've got snacks. And one of our authors just called and paid for books to give away to people as comfort."
That author was speculative fiction writer Marina J. Lostetter, who was supposed to participate in an event at the store Thursday night for Noumenon (Harper Voyager) but couldn't make it. The Chronicle said she called to purchase "about 30 books for the store to give away this week."
Blue Willow Bookshop in Houston reported that the store is "still dry" but has no power, so it was closed again yesterday.
Brazos Bookstore in Houston was open yesterday until 5 p.m..
The Galveston Bookshop in Galveston is in an area where flood waters are several feet deep. (See a picture of a business on the same block as the bookstore here.) Last night the store tweeted a shot of H20-D2, its "wet-service droid" vacuum cleaner, and said the space is "mostly okay, lots of puddles still, and a few drowned books. Will be open-ish tomorrow. Bye Harvey."
---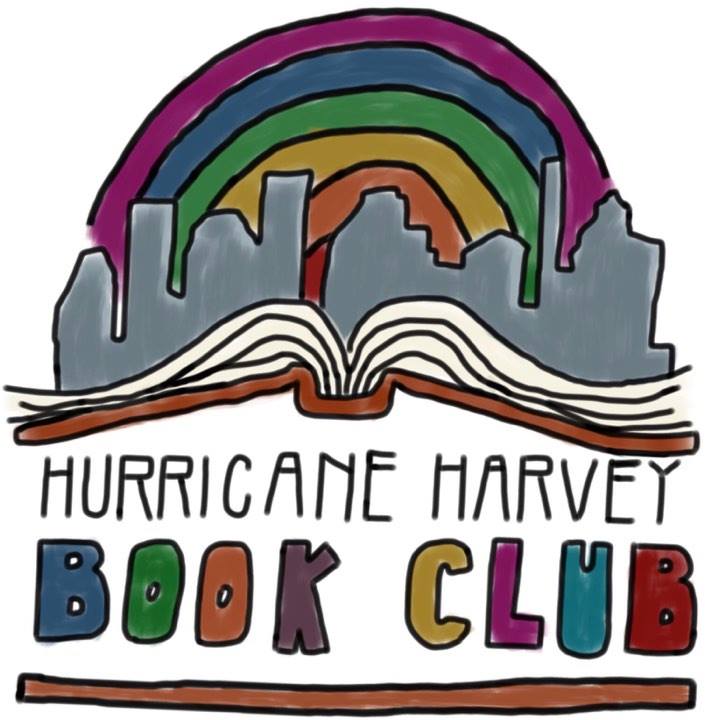 On Sunday, Kathryn Butler Mills, a teacher from Katy, Tex., formed a Facebook group called Hurricane Harvey Book Club that features videos of people reading aloud children's books. Already the group has some 26,000 members.
"I woke up with this idea heavy on my heart yesterday," she told WFAA-TV on Monday, adding that she wanted "to bring a love for reading, kids, and community and create a space for them to keep up the momentum from back to school during severe weather."
There are hundreds of videos posted already, read by children and adults--parents, teachers, authors and other book lovers--along with heartbreaking notes from people suffering through Harvey. The videos are in multiple languages--Spanish, English, even American Sign Language.
---
Simon & Schuster is offering assistance to Texas booksellers and to Texas public and school libraries that have been damaged by Hurricane Harvey flooding. The company is also ready to work with national and local nonprofits such as First Book and the Red Cross to provide books for children and adults displaced by Hurricane Harvey, including at shelters throughout Texas. In addition, the publisher reminded booksellers in need of immediate support of the services of the Book Industry Charitable Foundation (Binc).
For bookstores damaged by the hurricane and flooding, S&S will provide free multiple copies of 20 new releases and bestsellers to help them attract customers as they restore their businesses to normal operating conditions.
"For retailers, floods of the order caused by Hurricane Harvey can result in loss of inventory, damage to physical space, and a severe reduction in traffic," said Michael Selleck, executive v-p, sales and marketing. "With this offering we look to help our bookselling friends stock in-demand titles and re-build their customer base after the flooding clears."
Through the Simon & Schuster Education & Library marketing department, the company is offering any damaged Texas public or school library a donation of 250 "best of" titles to help in the restoration of their collections.
"When public or school libraries sustain devastating loss, the entire community suffers," said Michelle Leo, v-p, director of education & library marketing. "Our book donation program is intended to help affected libraries get back on their feet, and we look forward to working with our longtime friends in libraries across Texas, as well as other local and national organizations to help facilitate a speedy recovery for these vital cornerstones of Texas communities."
---
Reading Is Fundamental is working with local officials to donate 25,000 new books and educational resources to children displaced by Hurricane Harvey. The organization said in a statement that "our thoughts are with everyone affected by Hurricane Harvey and our sincerest thanks go out to all the rescuers risking their lives to save others." Those looking to donate to the 501(c)3 organization can do so here.
---
Astoria Bookshop in Queens, N.Y., is extending its Blind Date with a Book fundraiser for another month, with all donations now going to the Houston Food Bank. Last month Astoria Bookshop customers raised $138.55 for Girls Write Now, a New York City organization that matches girls with women writers as mentors. Customers who take part in Blind Date with a Book receive a wrapped ARC of an upcoming book as thanks for their donation. Owner Lexi Beach also announced that for the next two weeks, a generous donor will match contributions to the fundraiser, meaning that a $5 donation "becomes $10 given to the Houston Food Bank."
---
Scholastic is donating $25,000 to the Red Cross to aid in the immediate Hurricane Harvey relief effort and in the long term plans to make sizable book donations to affected schools. To do so, the company will work directly with its customers to determine needs once schools reopen and will also be accepting requests from schools through its own Possible Fund.
Scholastic Book Clubs, meanwhile, will offer 500 free bonus points to teachers in affected areas to help them restock their classroom libraries, and Scholastic News Online will be "covering the effects of Harvey for young readers." Scholastic has also posted tips for teachers and parents on how to talk to children about natural disasters and suggests that those interested in supporting disaster relief efforts consider giving their money to the Red Cross or Save the Children.
---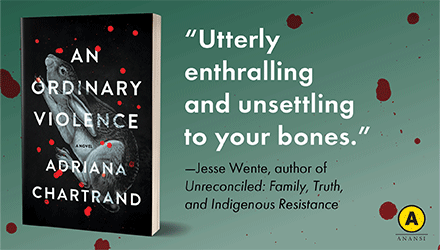 ---