Buffalo Street Books: 'What It Looks Like to Mobilize Community'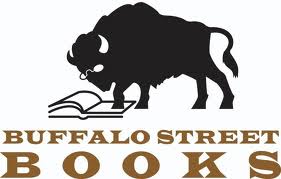 "With that said, our student body should be integrating into the community in all the ways that we can. It becomes all too easy to stay nestled on top of the hill, immersed in the college bubble, but there's an additional kind of learning that takes place when you venture down into the town of Ithaca and experience the vibrant community. Attending the store's emergency meeting proved to me just how much this community cares. The store was packed with owners and book lovers alike, each asking questions and brainstorming ways to save the store. Students don't have to and shouldn't abstain from attending these conversations because we can learn a lot from witnessing these moments. Buffalo Street Books defined just what it looks like to mobilize community.
"In college, there's often the notion that we're in a holding cell, waiting to find purpose and make a difference when we graduate. However, we can affect our community now by starting with the seemingly small things, like buying from and supporting our local stores. I can't think of a better or more relevant place to start than Buffalo Street Books."
---

---