Eight Cousins Update; Fourth Store Has Water Damage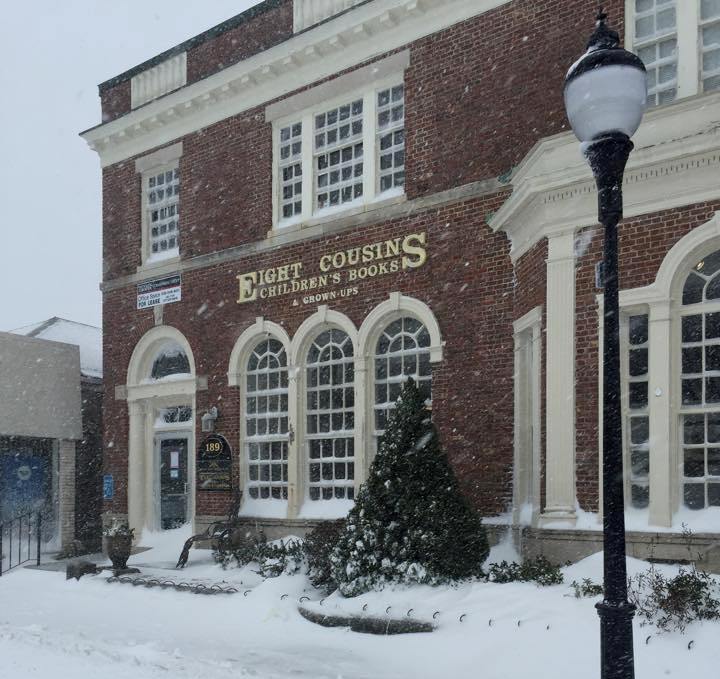 The severe water damage that has closed Eight Cousins bookstore in Falmouth, Mass., indefinitely was apparently "the result of a plumbing malfunction in an upstairs apartment, not a frozen pipe," according to the Falmouth Enterprise. Water from that malfunction caused the store's ceiling to collapse.

The owners have reported the damage to their insurance company and hope to learn more today about the next steps. In the meantime, many have already pitched into help. On Facebook yesterday, Eight Cousins thanked its reps: "They are handling everything, halting shipments, contacting billing departments, and saving us hours of phone calls. Thank you! Thank you! Thank you! We value our reps so much and appreciate everything you do to help us do what we do."

As noted before, less severe water damage occurred in the last week at Greenlight Bookstore's Prospect Lefferts Garden location in Brooklyn, N.Y., and at Quail Ridge Books, Raleigh, N.C. Bookselling This Week noted yesterday that yet another store suffered water damage in recent days: at Children's Book World, Haverford, Pa., a pipe burst on Tuesday, but the store was relatively unscathed and didn't close.

"It happened in our basement so we got really lucky," manager Heather Hebert told BTW. "Plus our inventory is low right now because it's the end of the season, so it was mostly just a giant clean-up job and soggy boxes and book cases that have to be moved."
---

---