Heather Duncan Named MPIBA Executive Director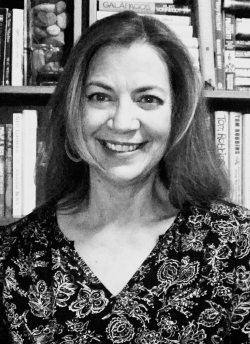 Heather Duncan
Heather Duncan has been named executive director of the Mountains & Plains Independent Booksellers Association, effective January 22. The MPIBA's board of directors said that Duncan's "deep experience in both event planning and management and bookselling will provide her and the Association with the tools we need to move forward into 2018 and beyond. We are excited and pleased that Heather is taking on this role in the region she loves and knows so well."
A veteran of the book industry, she began her retail bookselling career in 1989 at the Tattered Cover Book Store in Denver, Colo. After a brief stint with Fulcrum Publishing, she returned to the Tattered Cover full-time, most recently as director of marketing and events.
Duncan said she is "very excited and honored" to be taking on the new role, but "of course heartbroken to be leaving the Tattered Cover." She added that she is "so glad to have found this wonderful opportunity that won't take me away from the industry and my colleagues. I'm excited to continue serving MPIBA and all our amazing indie stores in this new capacity."
Duncan served on the MPIBA board of directors as v-p, and was the elected president before leaving the board to accept the executive director position. Prior to joining the MPIBA board in January of 2014, she was a member of the MPIBA Advisory Council for six years, and has been a long-time educator for the organization, teaching classes and sitting on panels.
Beginning in January 2008, Duncan served two three-year terms on the board of Reach Out and Read Colorado. She is currently a founding committee member of the newly formed Local First Colorado, an organization working to encourage Coloradans to try local businesses first.
Duncan can be reached at heather@mountainsplains.org.
---

---