Disasters: Faherty Fire; Eight Cousins Update
Faherty & Associates, the rep group that covers the West, Alaska and Hawaii, suffered from a major electrical fire January 17 in its headquarters in Portland, Ore., a fire in which "everything was damaged or consumed by either fire, heat, or smoke," according to Faherty's Richard McNeace.

"This is an especially unfortunate time for this calamity, as we were just about to start seeing our first accounts for the spring lists," he added. "Faherty is doing everything--everything--that we can, as quickly as we can. All of our files were backed up on Carbonite. We can capture those. Anything received before last Wednesday, we saw, and we have been combing back through to make sure that we didn't miss anything in the aftermath. We have had phones, faxes, and e-mail rerouted to our home offices."

The group is receiving regular mail at the post office but has asked publishers to suspend temporarily shipments via UPS or FedEx. Faherty is leasing new offices and expects to move into them by mid-February and have an even better central office fully operational before March. Catalogue mailings for appointments will be coming directly from the field reps; buyers won't receive the usual Faherty box. For more information, contact Richard McNeace via e-mail or at 323-273-7763.
---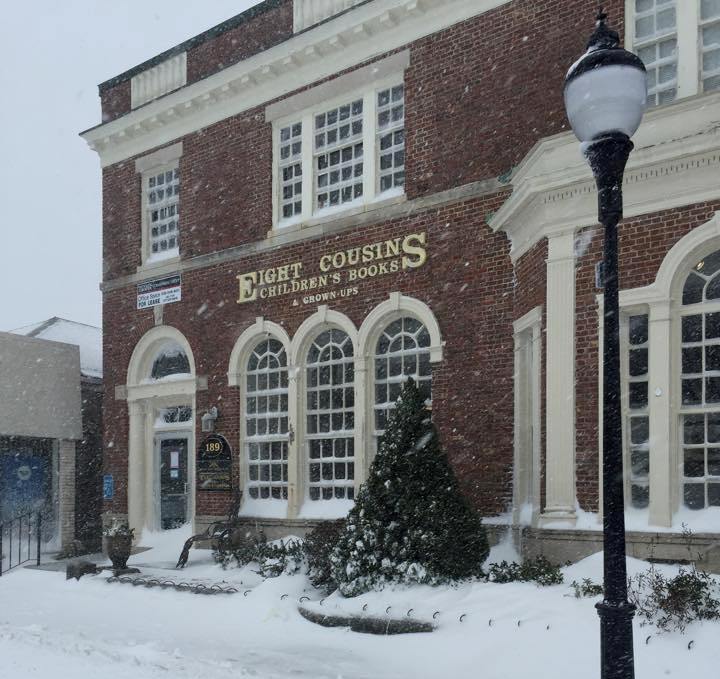 Eight Cousins bookstore, Falmouth, Mass., is "working on moving the damaged books out of our space so that the landlord can start repairs to the building," the store said in a post updating its situation last Friday. "We are temporarily setting up an office space, aka 'The Fort,' in another location for the next few months."
On January 9, co-owner Sara Hines came in to open up and found that water from the apartment above the store had caused the ceiling to collapse and damaged most of the store. Eight Cousins hopes to reopen this spring.
Eight Cousins has also begun selling books on its website. "Orders placed online will be shipped to you," it said. "This process will not be quick; please don't expect overnight delivery!"
The store is sending out gift cards ordered by supporters. "Your generosity and faith in our book store is overwhelming and heartbreaking (in a good way). We are working diligently on sending out gift cards. It is taking us a bit of time to catch up. Please don't worry if you do not receive yours right away. We are sending them out in batches."
---

---