#Wi13: ABA Town Hall Focuses on Diversity, Business Models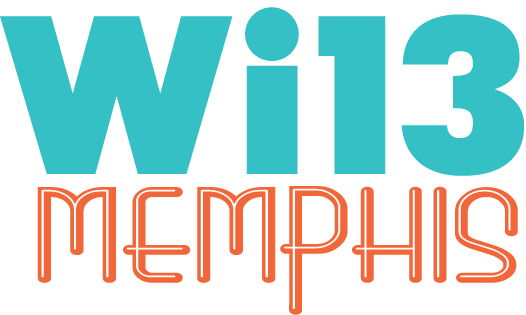 Booksellers gathered Wednesday morning at Winter Institute 2018 in Memphis, Tenn., for a standing-room-only town hall session to discuss diversity and inclusion, succession plans, bookseller and publisher margins, and more.
Diversity Task Force and Inclusion
The session began with a report from the ABA's Diversity Task Force, formed after the town hall meeting at Winter Institute 12. Since its inception, the nine-person task force has gathered feedback from booksellers throughout the country and is preparing resources about diversity that will be posted "over the next few months" on the ABA's website; at the same time, more training sessions related to diversity and inclusion have been scheduled at spring seminars, Children's Institute and other events. The task force has also been working on a Facebook group for open discussion and the sharing of feedback and ideas, called the American Booksellers Association Diversity Task Force (the Facebook group is closed but is searchable, and booksellers can request an invite). The task force members encouraged any and all booksellers to participate.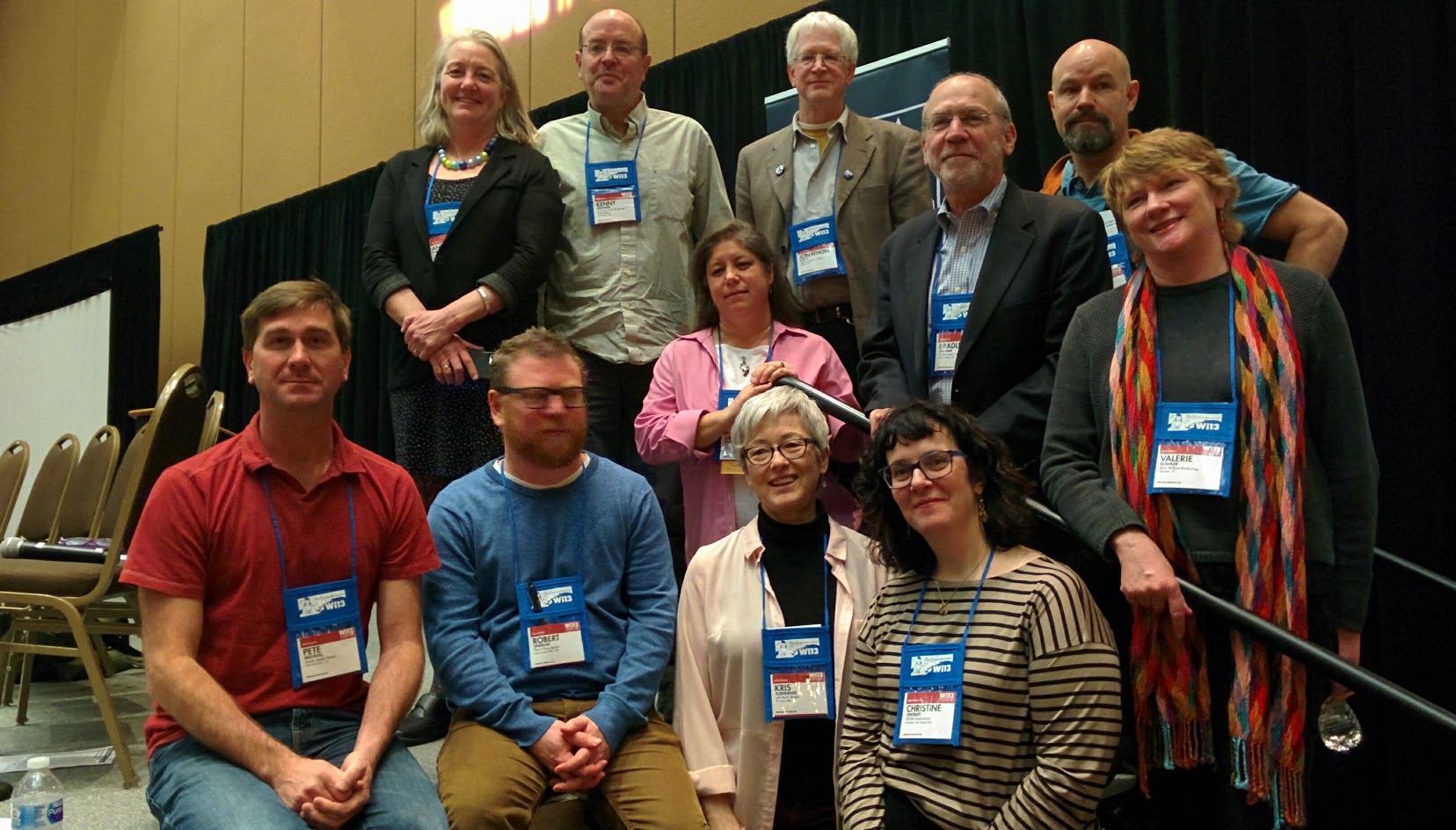 ABA executive board members at yesterday's Town Hall meeting
Emmanuel Abreu of Word Up Community Bookshop/Librería Comunitaria in New York City, encouraged the ABA to find ways to expand its scholarship programs. "I want to come back," said Abreu, but doesn't want to "take resources from the little bookshop that could." He added that more scholarships would go a long way in making it a more inclusive room. Board member Jonathan Welch, co-owner of Talking Leaves Books in Buffalo, N.Y., asked for booksellers to "flood us" with creative ideas to increase scholarship funding, and Jamie Fiocco, ABA v-p and owner of Flyleaf Books in Chapel Hill, N.C., noted that the ABA has reached out to third parties to help with funding.
Booksellers, including Kristin Sandstrom of Apostle Islands Booksellers in Bayfield, Wis., and Amy Kesler of Ada's Technical Books and Café in Seattle, Wash., also called for the focus of the Diversity Task Force and its initiatives be expanded to include native peoples and native publishing, as well as people with mental illnesses and disabilities. Angela Maria Spring, owner of Duende District Bookstore in Washington, D.C., implored booksellers, as community members and community leaders, not only to extend a hand to immigrant communities but also to advocate and take action on their behalf. Susan Hans O'Connor, owner of Penguin Book Shop in Sewickley, Pa., meanwhile wondered "in the spirit of inclusiveness and diversity" whether for future Winter Institutes and other conferences the ABA could "reach out to people who are often invisible to us and bring them into our community."
'Structural Imbalance' in the Industry
A major point of discussion was the "structural imbalance" that exists between booksellers and publishers within the book business. Alison Reid, co-owner of Diesel, A Bookstore, with two stores in California, brought up the subject, saying she was "really nervous" about the "sustainability of independents" for a number of reasons, including the difficulty of paying rent, providing health care or paying staff a living wage while operating on the margins of a bookstore. Reid wondered whether some publisher profits could be shared with booksellers, in the form of things like better discounts, in order to make the business more sustainable, and asked how best booksellers can educate publishers as to the reality of bookstore economics.
Chris Morrow, ABA board member and owner of Northshire Bookstore in Manchester Center, Vt., and Saratoga Springs, N.Y., said that from his point of view "there is a structural imbalance in the industry" when large publishers are making 10%-15% profit and booksellers are expected to "do what we do" and "if we're lucky" make 2%-4%. He added that despite the "modest growth" indies have seen over the past five years, wages, rents and all manner of other expenses are going up, and the imbalance "needs to be addressed" in the next few years. To that end, he said that board members and ABA staff have gone over ABACUS numbers with some publishers and the discussion is ongoing.
Christine Onorati, board member and owner of WORD Bookstores in Brooklyn, N.Y., and Jersey City, N.J., added that this issue has been her "obsession" over the last few years, and though she does not have answers, she emphasized the importance of continuing the conversation with publishers and said that she brings it up whenever she meets with someone on the publishing side, whether that person is a field rep or a head of a publishing house. Onorati said that because she "can't assume" that people in the publishing world are communicating with each other, "I just talk to everyone."
Preorder Sales
Kira Wizner, owner of The Merritt Bookstore in Millbrook, N.Y., expressed concern over the increasing emphasis placed on book preorders, which seem overwhelmingly to benefit Amazon, and wondered whether independent booksellers could be more involved in that facet of the business. Robert Sindelar, ABA president and managing partner of Third Place Books in Seattle, Wash., replied that in fact publishers have also seen that gap and do want to get indies more involved in presales, but there are "lots of different opinions" on how best to do that. He noted that it will likely take more than just "one huge book this fall" to solve the problem, and rather it will take an "ongoing, sustained campaign" by the ABA and publishers, along with help from authors, to change consumer behavior.
Succession Plans
On the topic of older booksellers retiring and younger booksellers buying existing stores, Sindelar noted that within the past two years some publishers have created special programs for new bookstores or expanding bookstores that can be very helpful in terms of dating and discounts, and pointed to resources featured on bookweb.org. Hannah Oliver Depp of WORD Bookstores pointed out that many young booksellers who otherwise would love to own bookstores are saddled with student debt, and that members of Indies Forward have been discussing methods of alternate funding. --Alex Mutter
---

---