#Wi13: It's a Wrap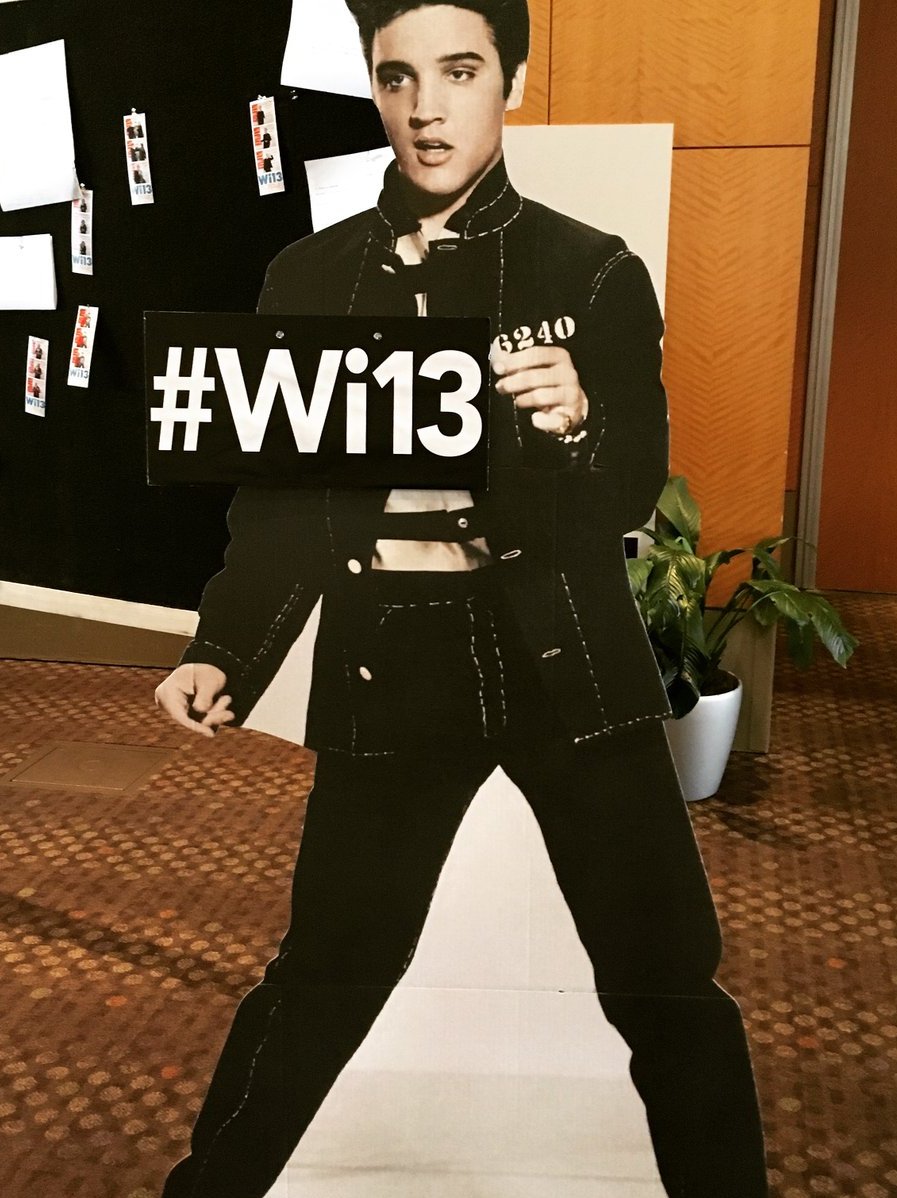 Officially ended last night at the closing reception, Winter Institute 2018 was yet another wildly successful gathering of what is now the premier bookselling event in the U.S. Some 685 booksellers, 58 international guests and several hundred publishers, distributors, wholesalers and others mixed, talked shop and learned from each other. Major topics included how to make the book business, bookstores and the ABA more diverse and inclusive and how to make the bookstore business more viable--addressed at the Town Hall meeting and at various sessions and panels over the three days. At the same time, while acknowledging the many challenges that exist, attendees celebrated the general health of independent bookselling.
Among other highlights of the conference: the challenging talk by Junot Díaz; the very funny and very touching talk by Gary Shteyngart (see below); ABA CEO Oren Teicher's discussion of the state of indie bookselling (see below); Daniel Pink's third appearance at a Winter Institute, where he gave a timely presentation about aspects of time and mood.
Host city Memphis, Tenn., provided a lot of opportunity for eating amazing BBQ, engaging in striking sightseeing (particularly the National Civil Rights Museum), and visiting great bookstores (notably Burke's Book Store and Novel nearby, as well as Square Books in Oxford, Miss., and Turnrow Book Co., Greenwood, Miss.).
Also during busy Wi13:
For the first time, the Book Industry Charitable Foundation (Binc) held a fundraiser at the Winter Institute (and was Wi13's official charity). It sold out its 400 blinking guitar and musical note pins, and a very happy executive director Pamela French said Binc raised $7,000, more than it had expected.
Wi13 attendees welcomed Independent Bookstore Day, preparing for its fourth iteration on April 28 (not counting its one year as California Bookstore Day). A panel on IBD was "full of good ideas," executive director Samantha Schoech reported, and Calvin Crosby, executive director of the Northern California Independent Booksellers Association, described the traffic at IBD's consultation station as "frisky."
At Tuesday's breakfast, ABA CEO Oren Teicher noted that the association is working with BookExpo to improve BookExpo for independent booksellers. Toward that end, BookExpo is sending a representative to the spring regional booksellers association meetings to speak with booksellers and discuss changes in BookExpo's format and programming to benefit indie booksellers.
Congratulations to Three Lives & Co., New York City, which received shoutouts from two keynote speakers: Sarah Jessica Parker and Junot Díaz. And congratulations to BooksActually in Singapore, which is perhaps the most distant bookstore ever to receive a shoutout by a Winter Institute keynoter: Junot Díaz.
At yesterday's lunch, the shortlist for PW's Bookstore of the Year Award were announced:
Astoria Bookshop, Queens, N.Y.
Boulder Book Store, Boulder, Colo.
Gibson's Bookstore, Concord, N.H.
Source Booksellers, Detroit, Mich.
University Book Store, Seattle, Wash.

The shortlist for the Rep of the Year Award:
Eileen Bertelli of Parson Weems' Publisher Services
Judy DeBerry of Hachette Book Group
Frazer Dobson of Como Sales
John Mesjak of Abraham Associates
Bailey Walsh of the University of Chicago Press
Congratulations to all the nominees!

As always, we want to thank Mitchell Kaplan, owner of Books & Books in south Florida and the Cayman Islands, for having the inspiration for Winter Institute more than a dozen years ago when he was ABA president. And many, many thanks to the ABA board and staff for all the hard work that goes into putting on Winter Institute!
Look for more Shelf Awareness reporting on Wi13 next week and beyond.
Mark your calendars for Wi14, to be held next January 22-25 in Albuquerque!
---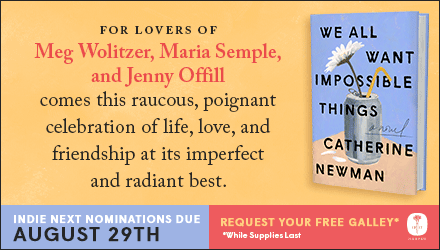 ---