B&N Third Quarter: Sales Drop 5.3%; Net Loss of $63.5M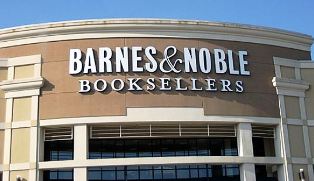 In the third quarter ended January 27, total sales at Barnes & Noble fell 5.3%, to $1.2 billion, and the consolidated net loss was $63.5 million, compared to net earnings of $70.3 million in the same period a year earlier.
In the quarter, sales at stores open at least a year fell 5.8% "primarily due to lower traffic." The company noted that in January, comp-store sales fell 3.5%, a slight improvement.
"While we were disappointed with our holiday sales, comparable store sales trends did improve in January," said B&N CEO Demos Parneros. "We have initiated a strategic turnaround plan that is centered on growing the business and enhancing shareholder value. In the short term, we are focused on stabilizing sales, improving productivity and reducing expenses. Achievement of our longer-term goals requires a significant multi-year transformation. We expect our plan to provide consistent improvement beginning in fiscal 2019 and beyond."
Last month, B&N began what it called "a companywide expense reduction plan," which included the layoffs of an undisclosed number of booksellers. "This plan includes a new store labor model that provides greater flexibility and better customer service by eliminating tasks and allowing booksellers to focus more on customers. The company estimates that these actions will result in annual cost savings of approximately $40 million."
The company also said that its long-term strategic plan is "focused on the following four key elements: 1) strengthening the core business by enhancing the customer value proposition; 2) improving profitability through an aggressive expense management program, which will be used to fund growth initiatives; 3) accelerating execution through simplification; and 4) innovating for the future, which will position the company for long-term growth."
---

---