Chronicle Rushing John Oliver's Surprise Hit to Indies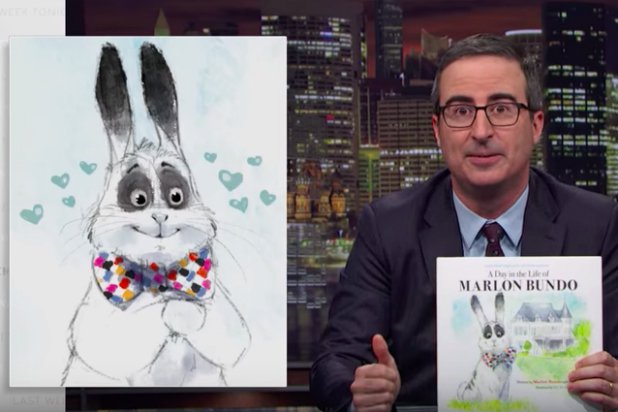 Late Sunday night, John Oliver made a surprise announcement on HBO's Last Week Tonight with John Oliver: he was publishing a children's picture book called A Day in the Life of Marlon Bundo that day. The result has been a heartening burst of sales as well as consternation, particularly among independent booksellers, most of whom haven't been able to get copies of the book.

Oliver's book was released a day before Marlon Bundo's A Day in the Life of the Vice President, a picture book about the family's rabbit written by Charlotte Pence, Vice President Mike Pence's daughter, and illustrated by his wife, Karen Pence. It's published by Regnery Kids.

Rather than being about the vice president (and his day), John Oliver's book--penned by show writer Jill Twiss and illustrated by EG Keller--focuses on Marlon Bundo, the Bunny of the United States (BOTUS), and how he falls in love with another bunny, Wesley. The two decide to wed, only to be told by the Stink Bug in charge that same-sex marriage is not allowed. When Marlon, Wesley and their supportive animal community realize that they can choose who is in charge of their society, they vote out the Stink Bug and the couple is married, surrounded by their friends.

Published by Chronicle Books in collaboration with Last Week Tonight with John Oliver, A Day in the Life of Marlon Bundo has a message of tolerance, marriage equality and democracy, and will benefit the Trevor Project, which provides crisis intervention and suicide prevention service to LGBTQ young people, and AIDS United, which aims to end the AIDS epidemic in the U.S. It's heartening and inspiring.

But there've been several problems with the publication: when announcing the surprise book, John Oliver urged viewers to buy it from Amazon. (Several indies have lamented that Oliver didn't follow the example of Stephen Colbert who, during the Amazon-Hachette battle in 2014, promoted Edan Lepucki's California and urged viewers to buy it at Powells.com). Also, because of the secrecy that HBO and Last Week Tonight demanded, Chronicle couldn't notify any accounts about the book beforehand. HBO and Last Week Tonight insisted that Amazon have the book in stock so viewers could purchase it immediately (propelling it to the top of Amazon's bestsellers list). A Day in the Life of Marlon Bundo had a first printing of only 40,000 copies (of which Amazon took 20%), in part because Chronicle and its partners were unsure of demand. As became apparent almost immediately, demand was huge, so much so that Amazon was sold out in less than an hour after John Oliver's announcement.

"We've gone back to press for 400,000 copies," Chronicle president Tyrrell Mahoney said, emphasizing that the company and its distributor, Hachette, have been "working really hard to get all the orders through so accounts get books this weekend, with indie booksellers being the priority."

She stressed, too, that the company had been aware of the pitfalls of publishing a book this way and had unsuccessfully urged some different approaches, but HBO and the show were worried about publication being derailed in some way, and Oliver's program has a tradition of unveiling surprise projects--although never a book before. For Chronicle, Mahoney continued, the deciding factor was the value of the book. "It's amazing in terms of its message and what it tells," she said.
---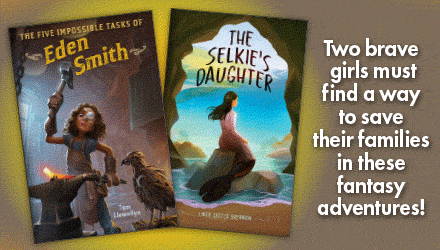 ---