Ann Arbor's Aunt Agatha's Mystery Bookshop to Close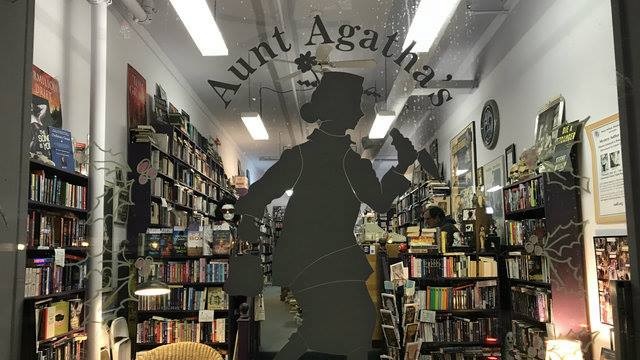 Aunt Agatha's Mystery Bookshop, Ann Arbor, Mich., which was honored in 2014 with the Mystery Writers of America's Raven Award, will close in August. In a letter to customers announcing their decision, owners Robin and Jamie Agnew wrote: "We have enjoyed getting to know many of you, discussing books with you, sharing author events with you and sharing the love of mysteries with you for 26 years. Many of you we are happy to think of as friends. It's been a wonderful journey.
"As in the great Agatha Christie's Murder on the Orient Express there are many culprits for our demise--we are getting older; constant street construction; Amazon; and fierce local competition. We hope you will keep local bookstores vital and alive by patronizing the many exciting stores that remain open."
The Agnews are planning a closing event on August 26, featuring William Kent Krueger, "and we hope you'll join us for a final gather round the communal mysterious hearth," they said.
---

---