New Owners for Washington's Watermark Book Company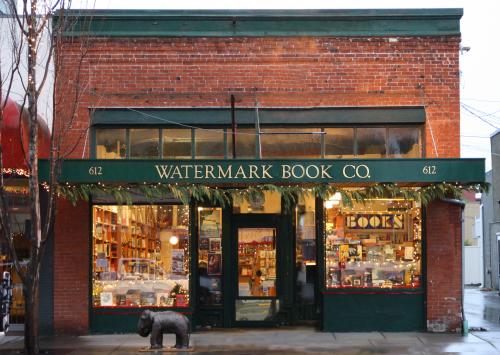 Watermark Book Company, Anacortes, Wash., has new owners: Brandy and Ben Bowen, whom longtime owner and co-founder Patti Pattee described in an announcement as "locals who feel as strongly as I do that we should have an independent bookstore in town. I am confident that they are the right people to take on the responsibility--and the challenge--of keeping Watermark at the heart of the Anacortes community.... The Bowens will bring fresh energy, ideas, and events to Watermark, and I am confident that it will flourish in their hands."

Pattee had put the store on the market a year ago. She and her late husband, Norman Sturdevant, founded Watermark Book Company in 1989 and ran it together until his death in 1999. Pattee remembered that difficult period: "Though I was bereft, I was able to keep the shop going with assistance from many able staff members. They are too numerous to name here, but particular mention goes to Barbara Hoenselaar and Vicki McNeil, who put up with me for years and assisted me with interesting sideline purchases. All Watermark employees, past and present, deserve acknowledgement for helping me to keep the store afloat through tough times, and for contributing to its ambiance and civility. I have been humbled and gratified to work with them. I also wish to thank the many wonderful publisher sales representatives and authors with whom I have worked over the years.

"Obviously I will miss the store and much that goes with being a bookseller. There's nothing like opening a box of new books, and don't get me started on the joys of selling a book to a customer I knew as a child who is now buying books for his children. (The value of stories lives on!) I will also miss you, the customers, as so many of you have become friends over the years. Books will continue to be a big part of my life and I look forward to having more time to read, garden, travel, and explore the forest lands."

Pattee will continue to work at the store through May to help with the transition.
---
---