For Sale: Magic Tree Bookstore, Oak Park, Ill.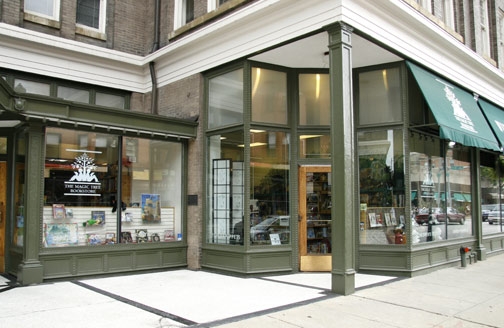 Magic Tree Bookstore, Oak Park, Ill., has been put up for sale. In a letter announcing the move, owner Beth Albrecht said the decision came after months of deliberation: "I've enjoyed guiding the Magic Tree into new life, and I love being a part of this supportive community. As much as I love this work, I love my family more. There's only one of me, and I have come to realize that I can't give the Magic Tree the time it deserves, and at the same time love my family the way I want to. I realize I need to work in a bookstore, not own a bookstore. I simply need more time to be with the people I love."
The search has now begun for someone who "might be the right person to shepherd the Magic Tree into the next chapter," she added. "We have grown sales by 50% in the last three years, and our customer base continues to expand. We've added a lovingly-curated adult section, and given a new personality to our store."
On the bookshop's website, Albrecht wrote: "If you are passionate about books and all they represent, if you genuinely love people and want to be of service, this might be the right adventure for you.
"If you or someone you know would like to learn more about the opportunity to become Magic Tree's new owner, please contact me [beth@magictreebooks.com]. I'll be happy to let you know more about our business and its potential. We look forward to helping you make the transition into the Magic Tree's next chapter."
---

---