Creating Conversations Opens Bookstore; Mysterious Galaxy's 25th Anniversary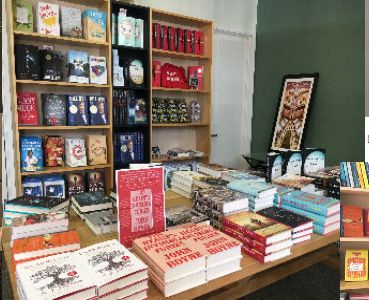 Creating Conversations, a partner business of San Diego's Mysterious Galaxy Bookstore with a focus on author events, book fairs and conferences, has opened a bricks-and-mortar bookstore in Redondo Beach, Calif. According to the Beach Reporter, the store is located in the Creating Conversations offices and sells a selection of new fiction and nonfiction.
The store and events company are owned by Terry Gilman, who is also the managing partner of Mysterious Galaxy. Gilman has created a variety of original programming for Creating Conversations over the years, including the event series Ladies, Lunch, and Literacy, which celebrated its 10th anniversary this April with events featuring Meg Wolitzer and Madeline Miller.
"We've had some pretty stellar authors over the years," Gilman told Beach Reporter.
---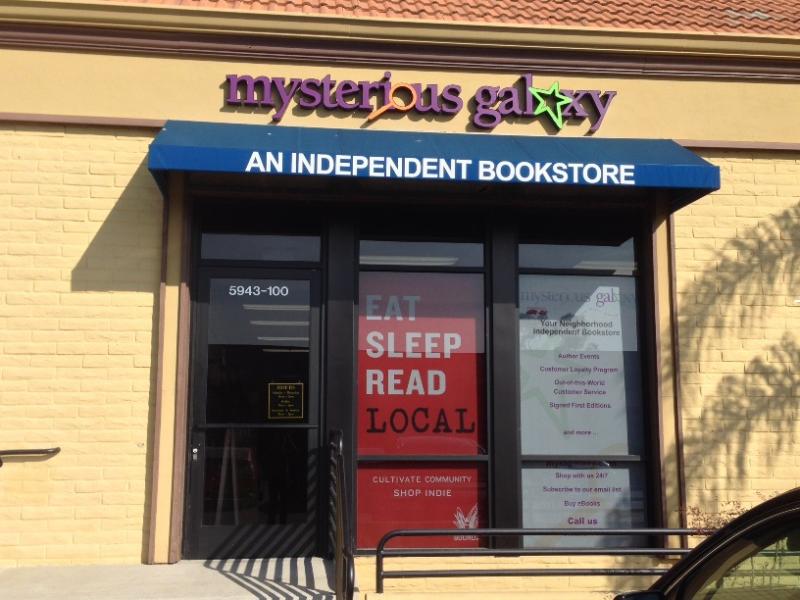 Congratulations are also in order for Mysterious Galaxy as it celebrates its 25th anniversary this week. The store opened on May 8, 1993, with a host of renowned science fiction and fantasy writers in attendance, including Ray Bradbury. In the years since, Mysterious Galaxy has hosted thousands of author events, become a bookselling fixture at Comic-Con International and the Los Angeles Times Festival of Books, and recently participated in the San Diego Bookstore Crawl on Independent Bookstore Day.
"We believe books matter," said Maryelizabeth Yturralde, Mysterious Galaxy's events coordinator and co-owner. "And we believe booksellers matter. Mysterious Galaxy could not have achieved this landmark without sharing the magic of books via the power of community, from authors and other industry professional to readers."
Mysterious Galaxy will celebrate its anniversary this Saturday, May 12. Authors David Brin and Alan Russell, who were part of the opening day celebrations in 1993, will be back, along with more than 20 other genre writers. There will be events for all ages--and much cake.
---

---