Kristin Cochrane Named PRH Canada CEO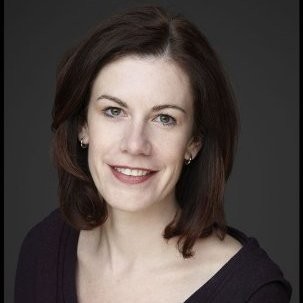 Kristin Cochrane
Kristin Cochrane has been named CEO of Penguin Random House Canada, effective July 1. She succeeds Brad Martin, who is retiring at the end of June. Cochrane, who has been serving as president and publisher, will also be a member of the Global Executive Committee. She joined the company in 2005 as associate publisher of Doubleday Canada, having previously been sales director, national accounts, at HarperCollins Canada.
In a letter to staff announcing the change, Markus Dohle, CEO of PRH worldwide, wrote: "Over the next 13 years, as she took on more and more responsibility for the publishing groups, her deep know-how of the marketplace and creative instincts helped her to effectively balance and broaden the literary and commercial sides of our publishing programs. As a leader, Kristin has an impressive track record of mentoring and empowering her publishing teams to make our iconic Canadian imprints even more successful. Her focus on creating and enhancing the distinct identity and direction for each of our imprints, while sharing best practices across them, has been instrumental in helping to make Penguin Random House Canada the publishing powerhouse it is today.
Dohle added that in the coming weeks, Cochrane "will be working with Brad to ensure a smooth transition for July 1. I am looking forward to working closely with Kristin in her new role to build upon and further enhance the strengths of our successful Canadian company."
In the letter announcing Martin's retirement, Dohle wrote: "From his earliest days in book publishing, Brad demonstrated and became widely recognized and respected for his keen instinct for sales and marketing, and especially, a passion for books and publishing. His support and commitment to Canadian literature has helped to create the largest community of publishing imprints and programs in Canada, characterized by an impressive record of award recognition and bestsellers.... Brad's hands-on approach and deep understanding of the business has helped to ensure that our Canadian operation has delivered multiple years of record performance, and under his direction, Penguin Random House Canada also leads the industry in cultural and philanthropic initiatives.
"I know you all join me in celebrating Brad's exceptional 37-year-career at McClelland & Stewart, Penguin, Bantam Doubleday Dell, Random House and Penguin Random House. From me personally--and on behalf of all of us at Penguin Random House--I want to express my sincere appreciation to Brad for his lifetime of contributions spanning one of the longest and most successful careers in publishing worldwide."
---

---