B&N Fires CEO Demos Parneros for 'Policy Violations'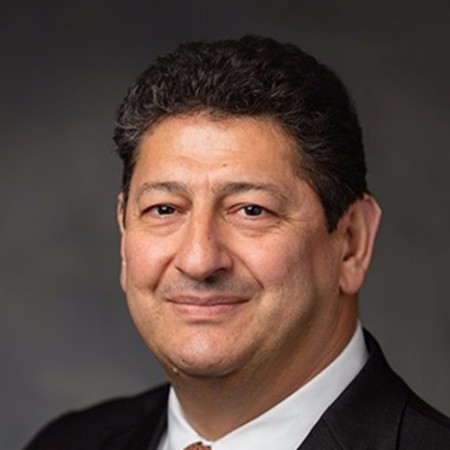 Demos Parneros
In a stunningly timed announcement--5 p.m. on the eve of a national holiday--Barnes & Noble said Tuesday that it had fired CEO Demos Parneros "for violations of the company's policies." It gave no information about what policies had been violated, except to say that the dismissal is "not due to any disagreement with the company regarding its financial reporting, policies or practices or any potential fraud relating thereto." It added that Parneros will not receive "any severance payment" and that the action was taken by the board of directors, advised by the law firm of Paul, Weiss, Rifkind, Wharton & Garrison.
B&N said that it is beginning a search for a new CEO and that "no changes in its goals or objectives are planned." In the meantime, the duties of the office of the CEO will be shared by a group that includes CFO Allen Lindstrom, chief merchandising officer Tim Mantel, and v-p, stores, Carl Hauch. B&N noted that "Leonard Riggio remains executive chairman of the company and will be involved in its management."
Besides the mystery of the cause for the dismissal, the firing stands out because this marks the fourth B&N CEO to depart in five years. Parneros served slightly more than 14 months in the position, after being promoted from chief operating officer in April 2017. He replaced Ron Boire, who lasted only 11 months as CEO, until his abrupt departure in August 2016. In the case of Boire, who had been hired from Sears Canada, there was a similar mystery about the cause for the departure: B&N merely described him as "not a good fit for the organization." Unlike Parneros, he did receive severance, which totaled $4.8 million.
Before Boire, Michael P. Huseby had been CEO of B&N for a year and a half. He left in 2015 to become executive chairman of B&N Education, when the college stores were spun off from B&N. Before Huseby, William Lynch had been CEO for three years before abruptly resigning as CEO, following dismal Nook results (and after being hired to drive the company's digital business).
Before joining B&N in November 2016, Parneros had had a nearly 30-year career at Staples, starting as general manager of the company's first New York City store and culminating as president, North American stores and online. During his short reign at B&N, there was much negative news: overall sales and comp-store sales continued to decline; the company's stock price dropped 20% in the past year; and the company fired 1,000-2,000 veteran booksellers in February. At the same time, B&N developed a smaller sized, new concept store; aimed to have a net growth in stores in the near future; and was shifting product mix to emphasize stronger-selling categories.
There was some speculation that in the #MeToo era, Parneros might have been fired because of some kind of abuse, which would explain the lack of severance, but acquaintances from his Staples tenure said that this was unlikely based on Parneros's behavior and reputation.
Another possible factor in the revolving CEO door at B&N is executive chairman Len Riggio. The founder and longtime head of the company, Riggio, 77, had announced in April 2016 that he planned to step down as executive chairman in September of that year. When B&N fired Ron Boire that August, Riggio postponed his retirement indefinitely and became CEO again--until Demos Parneros took the position. Some have speculated that Riggio is finding it difficult to hand over the reins of the company he founded and built, especially when it faces severe challenges.
In any case, now, in a situation eerily reminiscent of Borders in its last years of existence, B&N will hunt for another CEO and likely will find yet another executive from another industry. That person will have to spend time learning about the book world and its many idiosyncrasies when time seems like a luxury. But there are other options.
In 2011, in a similar situation in the U.K., the owner of Waterstones, the country's last national bookstore chain, which was in a downward spiral, hired someone experienced and dynamic from the book world who turned the company around. He was James Daunt--an independent bookseller.
---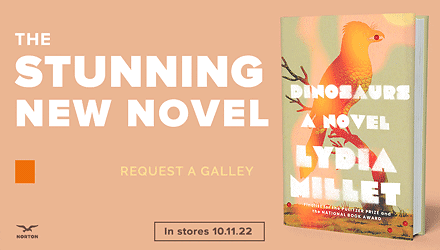 ---