Judith Kissner of Scout & Morgan Books Wins First Midwest Bookseller Award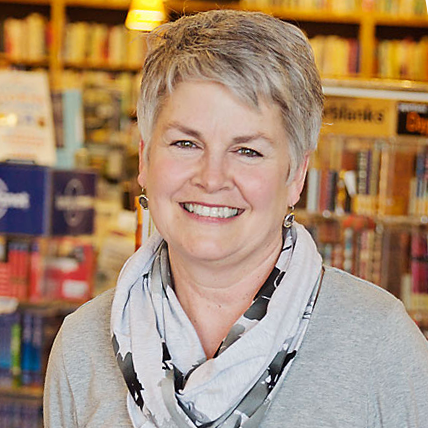 Judith Kissner
Judith Kissner, founder and owner of Scout & Morgan Books, Cambridge, Minn., has won the first Midwest Bookseller Award, given by the Midwest Independent Booksellers Association to "an independent bookseller who had an extraordinary impact on his or her community within the previous year."
The MIBA board asked members to nominate booksellers, then worked with community members and industry professionals to create a picture of their accomplishments. The board said that "the effusive, detailed testimonials we received about Judith's work are truly inspiring and demonstrate what it means to embody excellence as a bookseller in 2018."
In its announcement, MIBA quoted a range of customers and community leaders who praised Kissner and the bookstore. One customer, for example, said, "At a time when so many people are trying to comprehend the changes happening in communities of the rural Midwest, there are reasons for hope and optimism beaming through the front door of her bookstore."
Among specific achievements, Kissner "has been working outside of the perceived interest of her store to raise the funds needed to build a new library in Cambridge, which her customers consider courageous, as the new tax needed to fund the library is not always a popular option," MIBA noted.
Also in the past year, she led the effort to select Tim O'Brien's The Things They Carried as the community-wide read and then hosted the O'Brien at "a packed auditorium event. O'Brien spoke about the book and Vietnam veterans participated in a panel discussion on their experiences in the war."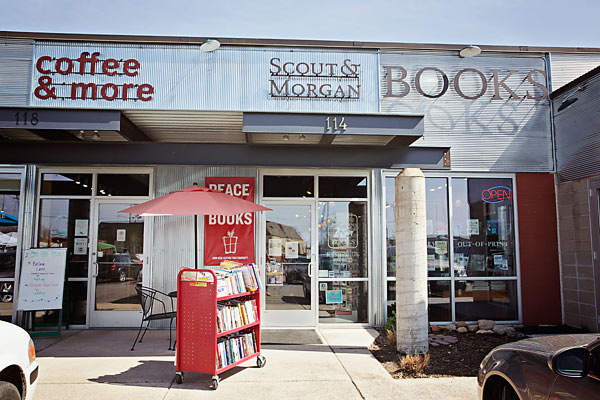 MIBA described her store this way: "Scout & Morgan has an elegant, welcoming atmosphere, with the latest books stocked alongside used and fine antiquarian books, a fireplace, and comfortable chairs for reading. Judith's commitment to her customers shines through immediately as she shares a warm hello and impeccable service with everyone who walks in the door. She is passionate about getting books into the hands of people of all ages and interests via whatever approach works best for them, and is praised for suggesting books customers might not have considered, but nevertheless purchase and love."
MIBA added: "We are truly grateful to count Judith Kissner as one of our own. Her vision has uplifted her community, and inspired our association as well as independent booksellers across the country. Judith proves that the values associated with reading and buying books can happen anywhere with the right level of hard work and commitment. As Scout & Morgan customer Robert Briscoe says, 'Judith Kissner has shown many people the possibilities derived from dreaming.' "
Kissner will receive an all-expenses-paid trip to the Heartland Fall Forum, which takes place October 3-5 in Minneapolis, Minn.
---

---