Ex-CEO Parneros Sues B&N for Breach of Contract, Defamation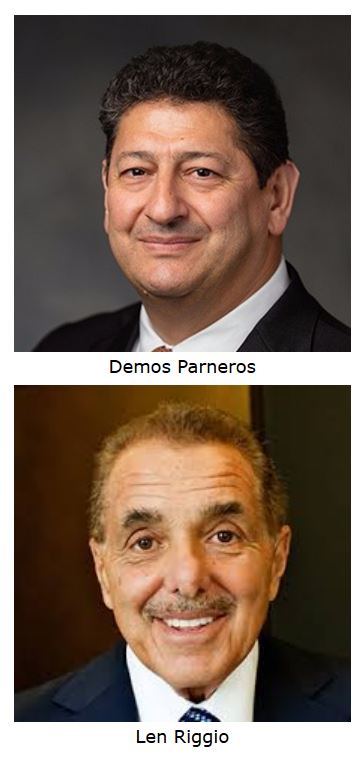 Fired abruptly as CEO on July 2 for unspecified "violations of the company's policies," Demos Parneros has sued Barnes & Noble, charging breach of contract and defamation. Parneros asks for, among other things, severance (of more than $4 million in cash plus equity), damages and punitive damages. The suit was filed yesterday in U.S. District Court in the Southern District of New York.
Parneros charged that the impetus for his firing was a failed bid this past spring to buy B&N by "a book retailer" whose offer had been accepted by B&N but who then backed out in early June after conducting due diligence. (There was no indication what company this was, and such a bid has not been publicly acknowledged until now.) Following the failure of that bid, the suit continued, executive chairman Len Riggio "felt that he no longer had a graceful exit from the company" and that "B&N could not survive without him as the founder making the decisions." He then "became hostile to Parneros," no longer responding to his phone calls or texts, and meeting with others in management and giving orders without discussing it with Parneros.
At a July 2 meeting with Riggio and an attorney from B&N's law firm, Parneros was fired "without warning or justification," and the company "refused to pay the severance due under his contract, in contrast to previous CEOs, who were paid millions of dollars in severance. B&N then issued a press release that falsely stated that Parneros had violated company policy and did so in language and in a manner that defendant knew full well was false but would be read as reporting that Parneros had engaged in serious sexual misconduct." That "falsely and irrevocably damaged the reputation Parneros had worked for thirty-five years to build."
The alleged policy infractions involved Parneros's treatment of CFO Allen Lindstrom, whose work, the suit said, Riggio and the board thought was substandard, as well as two interactions with a female executive assistant that Parneros said were innocuous but which he apologized for. (One was a conversation about her vacation in Quebec and whether Parneros said a certain hotel where he and his wife had stayed was the type where "you would put out," which he denied saying. The other was whether they stood side by side or back to back to compare how tall they were when she said they were the same height.)
The suit also paints a picture of Len Riggio as erratic, personally abusive, unprofessional, disparaging about many current and former executives and often using crass, crude language. One example: "In numerous meetings, Riggio attacked a [B&N executive] who had been given additional responsibility. Riggio described her as unqualified, having no taste, being lazy, and having a big ego. In one meeting with Parneros and Lindstrom, Riggio described [the person] as a 'fat pig' and asked, 'How can someone who looks like that have any taste? Just look at her.' Parneros tried to redirect the conversation toward business needs and away from personal attacks and said that if Riggio did not think she was the right person for the position, they should talk about a change. Riggio responded, 'Yeah, get her out of here. I don't want to ever talk to her again or see her face around here.' Parneros reminded Riggio that there were a large number of open positions and that defendant needed to hire a lot of new talent. Riggio said he knew that, but she should not stay. Referring to such personal attacks, Lindstrom told Parneros to 'get used to that; that's Len [Riggio].' "
In response to the suit, Barnes & Noble issued this statement: "The lawsuit filed by Demos Parneros is nothing but an attempt to extort money from the company by a CEO who was terminated for sexual harassment, bullying behavior and other violations of company policies after being in the role for approximately one year. The allegations contained in the complaint about Len Riggio are replete with lies and mischaracterizations. They are an example of someone who, instead of accepting responsibility for blatantly inappropriate behavior, is lashing out against a former employer. The Board, advised by legal counsel at Paul, Weiss, Rifkind, Wharton & Garrison LLP, unanimously terminated Mr. Parneros' employment following a thorough investigation that revealed multiple examples of significant misconduct. Mr. Parneros not only violated his employment agreement, but also compromised the trust and respect that we strive to foster throughout our organization.
"For more than 50 years, since founding Barnes & Noble, Mr. Riggio is widely known amongst his business associates, colleagues and employees for his impeccable reputation and as an individual and leader that upholds the highest standards of integrity and decency.
"Mr. Parneros' actions were unacceptable and not representative of the high standards by which Barnes & Noble operates. At Barnes & Noble, we are committed to providing an inclusive, welcoming, respectful and safe workplace."
The suit argued that during Parneros's 14-month tenure as CEO at B&N--described as "a financially troubled business"--he had made headway, laying "the groundwork for better performance, including an expense reduction plan, a new store prototype, and a pipeline of new sales categories." In addition, he "made an effort to repair and build B&N's relationships with publishers, who were unhappy with past treatment by the Company," and "pushed to modernize B&N in a variety of areas, including customer service, pricing, and online experience." He also sought to create a succession plan and increase diversity in hiring as well as fill a variety of empty positions at the company.
The suit alleged that Parneros has had a difficult time professionally since his firing at the beginning of July. A headhunter told him he is "unhirable." Another said his career is "essentially over."
In addition, after his firing, he was forced to resign as a board member of Key Bank, Cleveland, Ohio, which "caused Parneros humiliation, a significant income loss, and a severe limitation of his ability to serve on a public board in the future."
In another slight, after his firing, Endicott College, Beverly, Mass., where he had given the commencement speech on May 19 and which had given him an honorary degree, "removed references to Parneros as having been a speaker and honoree from its website."
Parneros's law firm is Vladeck, Raskin & Clark, which specializes in representing workers in employment cases.
---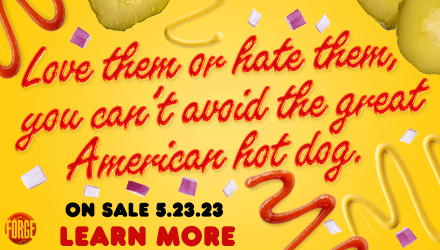 ---