IPG Buys Midpoint Trade Books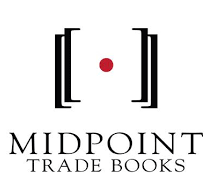 Independent Publishers Group has bought Midpoint Trade Books, the book distribution company that was founded in 1996 and whose clients are a range of independent publishers in the U.S., U.K., Australia and Canada.
As part of the deal, Midpoint founder, president and CEO Eric Kampmann will consult and advise during the transition, while director of sales and marketing Alex Kampmann has been promoted to v-p, general manager, Midpoint Trade Books. Eric Kampmann will continue to own and operate his publishing companies Beaufort Books and Spencer Hill Press, which will be distributed through the Midpoint program at IPG. Midpoint inventory will be shifted to IPG's Chicago warehouse in the first quarter of 2019.
IPG CEO Joe Matthews commented: "Our industry is consolidating because distribution rewards scale, requires expensive technology and demands high-level access to customers. By bringing together these two established distributors, publishers will benefit greatly as IPG accelerates its investments in service and innovation."
Eric Kampmann added: "For quite some time, I have believed that the moment was approaching when a younger generation of motivated, energetic publishing talent could take Midpoint to a new level of performance and service. But I also recognized that we could not do this on our own. This merger of talent and experience from both IPG and Midpoint will place the combined companies on a whole new level of excellence in service for a very strong group of book publishers. As an active consultant to these companies, I look forward to the challenges and successes to come."
Earlier this year, IPG bought International Specialized Book Services (ISBS), the Portland, Ore., academic book distributor with more than 60 academic, scholarly and professional publisher clients around the world.
---

---