AAP Sales: Trade Has Strong July; Higher Ed Off
Total net book sales in July in the U.S. fell 2.2%, to $1.887 billion, compared to July 2017, representing sales of 1,079 publishers and distributed clients as reported to the Association of American Publishers. For the year to date, total net book sales have fallen 1.5%, to $7.669 billion.
Trade books did very well in July. Adult book sales rose 11.1%, to $389.2 million, while children's/YA rose 10.3%, to $138.6 million. Of all the major publishing categories, higher ed had the poorest results in July, down 17.2%, to $612.3 million--the main drag on results for the entire book industry in July.
Sales by category in July 2018 compared to July 2017: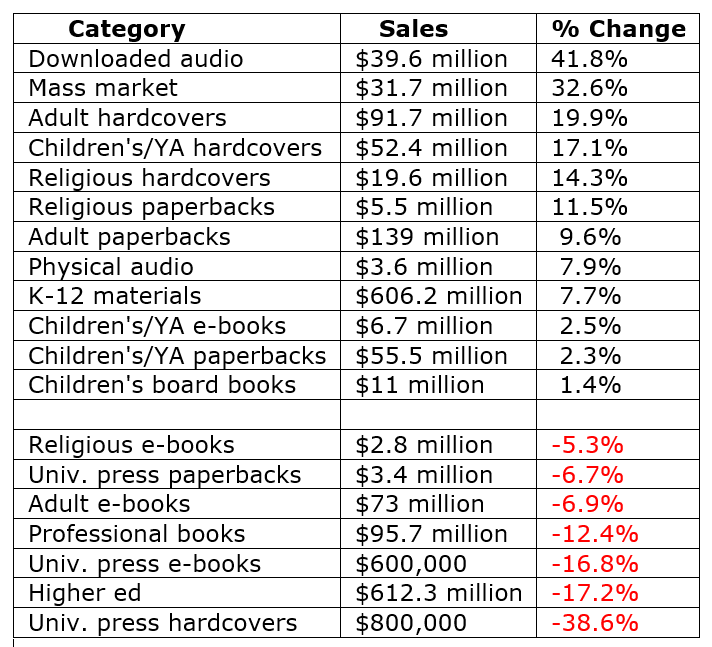 ---
---