Bookselling Without Borders Launches Kickstarter Campaign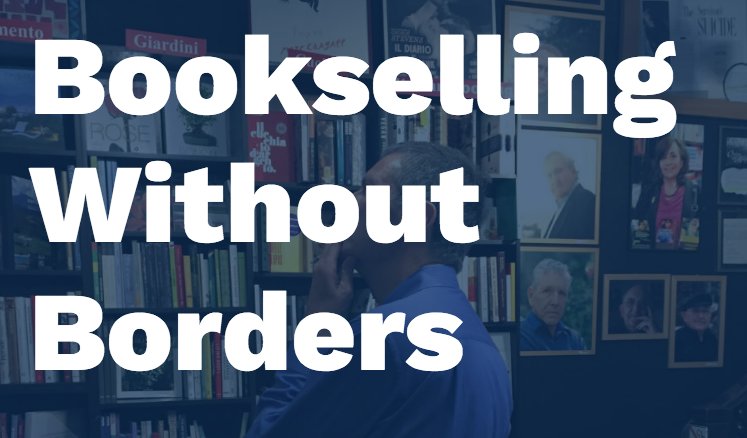 Bookselling Without Borders, which was founded in 2016 and awards scholarships to American booksellers to attend international book fairs, started by sending one American bookseller to the Frankfurt Book Fair. This year, it has sent or is sending four American booksellers each to Frankfurt again as well as to the Turin Book Fair and the Guadalajara Book Fair. The program has received high praise from participants. As the program puts it, "Booksellers return better connected, better informed, more aware of the international book panorama, and better equipped to put international and diverse literatures into the hands of readers."
Next year, Bookselling Without Borders is growing yet again, with plans to offer 16 fellowships to four international book fairs, and for the first time, it will offer two bookstore residencies, in Italy and India. To aid in that expanded effort, it is launching a Kickstarter campaign that begins today and runs through October 25. BWB is looking to raise $20,000 and is offering a range of striking, imaginative rewards to donors.
For example, people who donate $15 can receive a postcard from the booksellers who will visit book fairs next year on the program. Many supporting publishers are offering a range of books. Several bookstores are offering book chats, and others are offering book salons. Publishers and agents will consult with donors. Among the especially unusual rewards: for $295, a group can have a tour of the Princeton University campus and some of its collections led by the director of Princeton University Press. For $850, a group can have a tour of the Boston Athenaeum. For $1,850, a donor receives free tuition for the three-month Seagull School of Publishing in Calcutta, India. For $2,400, a donor will receive every title published this year by seven of the publishers supporting Bookselling Without Borders, more than 300 books altogether. And for $2,800, a donor can join the four BWB booksellers who are attending the Guadalajara Book Fair in November. Each week more rewards will be offered.
Bookselling Without Borders is supported now by 13 independent publishers--Catapult, Europa Editions, Graywolf Press, Grove Atlantic, Melville House, Milkweed Editions, Other Press, Princeton University Press, Rutgers University Press, Seagull Books, Shambhala Publications, the New Press and the University of Chicago Press--along with several industry partners, including Ingram Content Group, the Frankfurt Book Fair and Shelf Awareness. In addition, some 22 independent bookstores in the U.S. are also helping the program. More information on Bookselling Without Borders can be found here.
---

---