The Delight of 'Indulging in the Act of Participation'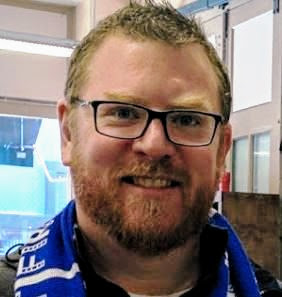 "On a weekend where many of us were otherwise saturated with distressing news about our ever-divided country, Ross [Gay, author of The Book of Delights] inspired us with his poetic meditations on the wonder and magic of daily life.... Marlon James was also on the ticket that morning, and I'm way too big of a fan to pass up that opportunity. The fact that Laurie Halse Anderson and Leif Enger (both of whom I've had the good fortune of hearing speak before) were also going to be there certainly didn't hurt. But after more than 27 years of bookselling, you'd think I'd know that the meaning and power of the event comes not merely from the speakers but from sitting amongst my friends and colleagues of the book world and sharing in the powerful stories from the stage together. The delight I had that morning was indulging in the act of participation....
"I hope the fall season finds your stores well and that you find many reasons to delight in your staff, your customers, your author events, your school visits, your book fairs, and your reading pile."
---

---