Harvey's Tales Bookstore Opens in Geneva, Ill.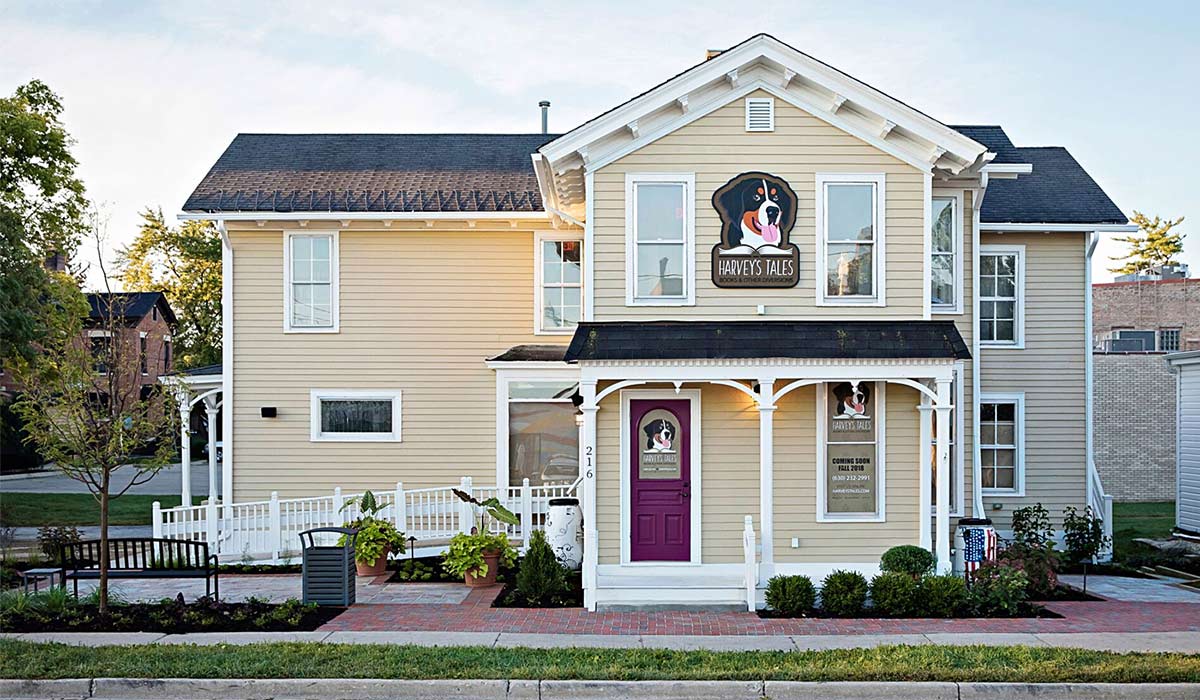 Harvey's Tales, Geneva, Ill., is celebrating its grand opening with an all-day event tomorrow, October 13, featuring live music, hourly drawings for gift certificates, and a caricaturist.
The store is owned by Roxanne and Chuck Osborne, for whom the bookstore is a second career, the Kane County Chronicle reported. He's taught middle school science for 30 years and she is leaving a commercial construction company after 24 years. As they wrote about themselves on Facebook: "Since reading is one of their passions and independent bookshops naturally foster a community vibe, they knew this would be ideal for their early retirement adventures."
Named after the Osbornes' late Bernese Mountain dog and in a building the Osbornes bought last year, the 2,400-square-feet store is a general independent with adult and children's books, a café, free wi-fi, a community room for meetings and small events, an outdoor patio with seating and a giant wall Scrabble game.
The Osbornes also have an unusual helper as they begin bookselling. "We have a voodoo doll of Jeff Bezos," Chuck Osborne told the Kane County Chronicle.
Harvey's Tales is located at 216 James St., Geneva, Ill.; 630-232-2991.
---

---