B&N Second Quarter: Comp-Store Sales Improve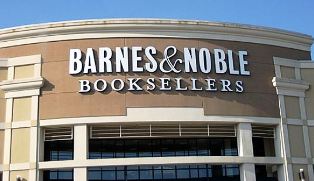 Total sales at Barnes & Noble in the second quarter ended October 27 fell 2.5%, to $771 million, and the net loss was $27.4 million, less than the net loss of $30.1 million in the same period a year earlier.
Sales at B&N stores open at least a year were down 1.4%, a major improvement for the company and its best quarterly performance in by that measure since the fourth quarter of fiscal 2016. In the first quarter, by comparison, comparable-store sales fell 6.1%.
Revenue was slightly below analysts' expectations, but the net loss per share of 38 cents was 2 cents a share better than analysts' consensus.
B&N chairman Le Riggio commented: "We saw significant improvement in our second quarter performance, especially notable in our comparable store sales. While we cannot predict the outcome of the holiday, we are putting our full effort behind our holiday plans, including launching a new ad campaign. We expect this to lead to continued sales improvement during the holiday period."
---

---