FTC Studies Possible Ingram Purchase of Baker & Taylor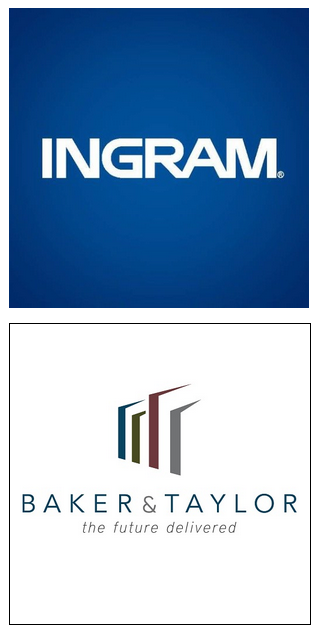 In recent weeks, as part of a "preliminary nonpublic investigation," representatives from the Federal Trade Commission have interviewed members of the book trade about indie bookstores' use of wholesalers and, in at least several cases, indicated that the interviews stem from an interest by Ingram Content Group in buying Baker & Taylor, Shelf Awareness has learned. The investigation signals that Ingram or B&T or both had approached the FTC to see if it would have any antitrust objections to such a deal. One person who was interviewed described the FTC's approach in the interviews as "fact finding" that revealed little about the impetus for the investigation.
If such a deal takes place, it would mark a striking consolidation in the wholesaling part of the book business, leading to just one national U.S. wholesaler, whose role would be all the more significant because of the closure of most regional book wholesalers over the past quarter century.
Both Ingram and Baker & Taylor declined to comment.
Booksellers contacted by Shelf Awareness expressed deep concern about an Ingram/Baker & Taylor combination. One said, for example, "The diminishment of wholesale options is something indies would not like to see." Another noted that B&T, which has traditionally focused on the library market, has "upped its game" in recent years in the trade bookstore market and is an important player even though Ingram is the dominant book wholesaler to the trade, and B&T's loss would be felt. But one bookseller saw a positive element to a possible purchase, saying, "On the one hand, you never want to have only one wholesaler. On the other, if this is what's needed to ensure we have at least one viable national wholesaler for the future, that isn't a bad thing."
ABA CEO Oren Teicher said, "To our knowledge, there has never been an instance in the book business when the elimination of competition--and a further concentration of decision-making in fewer hands--has worked to the advantage of booksellers, publishers, or authors, let alone the reading public. We hope these reports prove to be untrue."
Baker & Taylor has been owned since 2016 by Follett, which offers a variety of products and services for schools, libraries and bookstores and manages some 1,200 college and university campus stores. Follett also owns Bookmasters, the printer and manufacturer; B&T's Publisher Services unit, created last year, took over Bookmasters' distribution business and is adding its own clients. Ingram is the major trade wholesaler and also has leading operations in publisher distribution, particularly since its acquisition of Perseus's distribution business in 2016; print-on-demand, with Lightning Source; self-publishing via IngramSpark; and more. Both Follett and Ingram are privately owned.
We at Shelf Awareness wonder if a sale of Baker & Taylor by Follett might be related to a Follett offer for Barnes & Noble. B&N said in October that it had received several expressions of interest in buying the company, one of which involves chairman Len Riggio. Follett may want to sell B&T if it aspires to buy B&N, an approach that would lessen FTC concerns and avoid B&T's non-B&N retail customers objecting and possibly taking their business elsewhere.
In 1998, the FTC was involved in the proposed purchase of Ingram Book Company by B&N. Indies protested vociferously, threatened to take their wholesale business elsewhere, and sent many letters to the FTC, whose staff ultimately recommended that the Commission not approve the deal. At that point, the deal collapsed.
In the past 20 years, book wholesaling has changed in some important ways. For one, Amazon, which also objected to B&N's proposed purchase of Ingram, now has its own, very intricate distribution network and doesn't rely on book wholesalers the way it did. In addition, many publishers have dramatically improved their own fulfillment services, leading booksellers to increase their direct ordering. And the trade market has shifted as Amazon continues to grow; Borders went out of business in 2011; and B&N has ongoing problems. Indies have rebounded this decade, and while these days they tend to buy less from wholesalers, the wholesalers still play an important role in their business. For one, wholesalers continue to be the source for fast delivery of special orders, stock for events and hot titles--a service that's all the more crucial in the digital era. For most indies and for B&N, wholesalers remain a key part of the bookselling equation. But to have just one is, as one bookseller put it, "unfathomable."
We'd like to hear your thoughts on this--please leave a comment below or e-mail news@shelf-awareness.com.
---

---