Crowdfunding Campaign for Roundabout Books in Bend, Ore.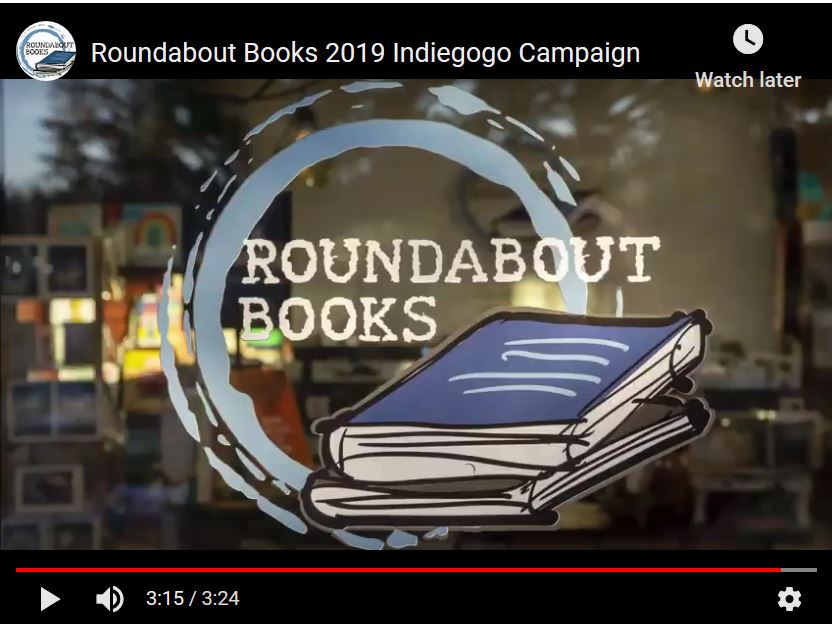 Roundabout Books, Bend, Ore., has launched an Indiegogo campaign "to ensure we are set up for a long future here in Bend," owner Cassie Clemans said on the bookstore's website, adding that "one of those steps is paying off our Small Business Adminstration (SBA) loan." She hopes to raise one-third of the funds needed to pay off the loan with the crowdfunding campaign, which is running through March 20 and has already raised more than $6,100 of its $40,000 goal.
Clemans opened Roundabout Books in 2016. On the Indiegogo page, she recalled: "Our first year was a whirlwind of learning and growing as we settled into the Northwest Crossing Community. We're proud to say that in our second year we grew sales by 12%, hosted over 160 events attended by over 1,500 people, welcomed dozens of community groups and clubs to use our space, and donated to more than 24 school groups, community fundraisers, and nonprofit organizations. Today we support 10 monthly book clubs that are open to the entire community....
"There are always risks in opening a new business, but we've had two years to demonstrate what we can offer this community and how much we are committed to growing here. We understand that we've set a very big goal, but we believe in it, and one way or another, we will reach it."
---

---