'State of the Bookstore Address'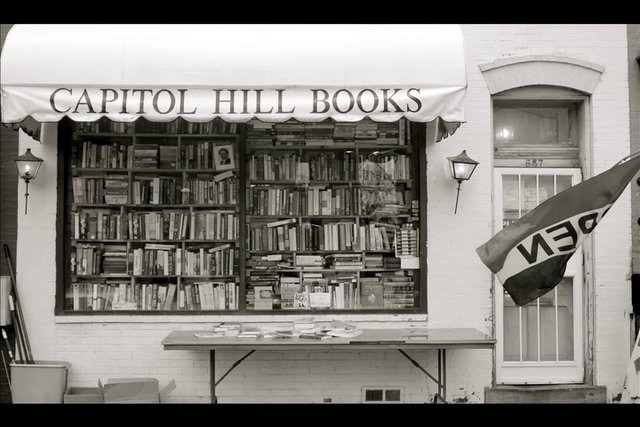 "Friends, readers, Washingtonians, lend me your ears. I come not to praise Amazon, but to bury it.
"In the year of our Lord, 2018, we faced challenges great and small -- friends and allies of ours faded away (R.I.P. Riverby Books), and our mortal enemy announced plans to build a new base just across the river in Crystal City.... And yet, as I stand here today, the state of our bookstore has never been stronger....
"But I will tell you this, readers: we will not go gentle into that good night. We will rage against the dying of the light! When Amazon's drones hover above this fair city, we will climb to the rooftops, slingshots in hand! We will marshal an army of loyal readers against the homogenization of our neighborhoods by the bourgeois banality of developers! And finally, in 2019, we call upon all independent bookstores in D.C. to unite under the banner of D.C. statehood!"
---

---