Oren Teicher Retiring as ABA CEO at End of Year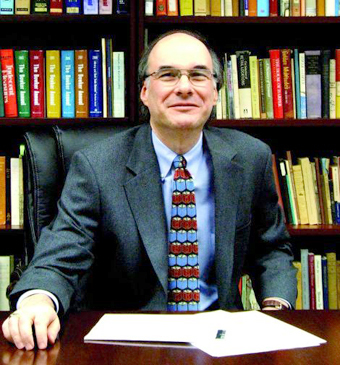 Oren Teicher
Oren Teicher is retiring as CEO of the American Booksellers Association at the end of the year, the association announced yesterday via Bookselling This Week. He has been CEO for 10 years and has worked for the ABA almost 30 years.
The ABA board has hired an outside search firm, Isaacson, Miller, and appointed a search committee to recommend the next CEO to the board. The board aims to select a new CEO by September 30.
"To say the least, this was not a decision I reached lightly, as I have cherished every single day over the last 30 years that I have worked at ABA," Teicher said. "But the time has come, and I firmly believe it's the right decision for me, and for ABA. There are also a number of important things still to get done, and I expect to continue working on those as vigorously as I can while I remain CEO."
"ABA has been immensely fortunate to have had Oren Teicher as our CEO these last 10 years," said Robert Sindelar, ABA president and managing director of Third Place Books, Seattle, Wash. "His tireless efforts working on behalf of our member stores have helped make significant changes to the independent bookstore business model, and the growth and success so many of our stores are experiencing are due to his vision and leadership. It's hard to imagine the current indie bookstore landscape without Oren being a key part of it. As tough as it will be to see Oren go, with membership numbers on the rise, our channel's net unit sales also on the rise, and our core work in education at Winter Institute, Children's Institute, the Spring Forums, and distance learning stronger than they have ever been, ABA is well positioned to engage in a transition of leadership."
Teicher joined the ABA in 1990 as associate executive director. He has since served as director of government affairs, founding president of the American Booksellers Foundation for Free Expression, and chief operating officer. He succeeded Avin Mark Domnitz as CEO in June 2009.
The ABA search committee for a new CEO consists of Sindelar, ABA vice-president/secretary Jamie Fiocco of Flyleaf Books, Chapel Hill, N.C.; board members Bradley Graham of Politics & Prose, Washington, D.C., Christine Onorati of WORD, Brooklyn, N.Y., and Jersey City, N.J., and Annie Philbrick of Bank Square Books, Mystic, Conn., and Savoy Bookshop & Café, Westerly, R.I.; as well as Gayle Shanks of Changing Hands Bookstore, Tempe and Phoenix, Ariz., and Len Vlahos of the Tattered Cover, Denver, Colo.
To start the search process, the committee is creating a job description, and Isaacson, Miller will begin conducting interviews with "a variety of association stakeholders to identify the challenges and opportunities ABA and the new CEO will face in the coming years." Sindelar said that the ABA's goal is to create a diverse pool of candidates for the job, and he noted that in 2018, half of Isaacson, Miller's executive placements were women, with a third from underrepresented groups.
Plans are for several committee meetings in the spring and summer and two rounds of in-person interviews with candidates in the late summer/early fall. The committee hopes to pick a new CEO by the end of the fiscal year, September 30.
---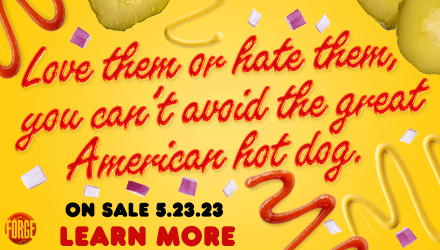 ---