Santa Fe's Collected Works in Last Phase of Renovation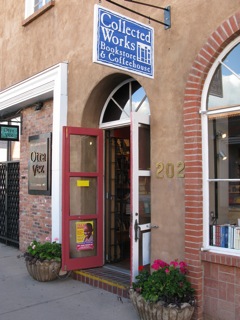 The bookstore part of Collected Works Bookstore & Coffeehouse, Santa Fe, N.Mex., is closed this week while new carpeting is installed, the final stage of a seven-week renovation, according to the Santa Fe New Mexican.
The renovation includes a new, ADA-compliant bathroom; rebuilding of sagging flooring; and painting. The coffeehouse remains open, and the store intends to reopen fully this coming Saturday, March 23.
All the changes "will brighten up the place," owner Dorothy Massey told the newspaper. "I think the store will be more attractive."
The store is located in a building that housed the El Fidel Hotel when it opened in 1923. Massey, who bought Collected Works in 1996, moved it to the site in 2009. Collected Works was founded in 1976.
---

---