AAP Sales Down 3.8% in January; Audio, Kids Up
Total net book sales in January 2019 in the U.S. fell 3.8%, to $1.064 billion, compared to January 2018, representing sales of 1,374 publishers and distributed clients as reported to the Association of American Publishers.
Trade sales as a whole fell 3.2%, to $543.8 million. Sales of adult hardcover and mass market titles were particularly weak. The only two categories with major gains were downloaded audio, whose sales rose 36.1%, and children's/YA, whose sales rose 4.3%, to $137.5 million.
Sales by category in January 2019 compared to January 2018: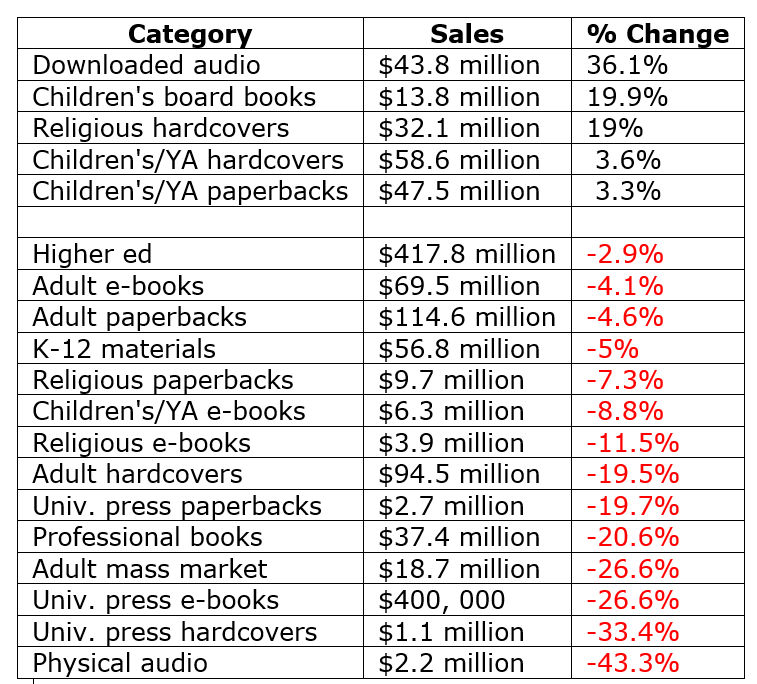 ---

---