Notes from London, Part 1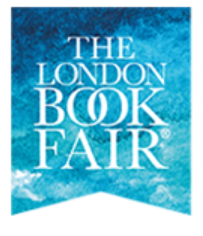 The international Bookstore of the Year Award, sponsored by Gardners, was won by Fang Suo Commune in Guangzhou, China, a store the judges called "breathtaking in scale and conception. A vast range and constant activities and events... that gives you a glimpse of what bookstores of the future will be." The Yemen Book Shop in war-torn Yemen received a special mention for "importing and promoting books and multi-cultural understanding in extraordinarily difficult circumstances, where the mere fact it is there and functioning is remarkable."
The bookstores were among the winners of the London Book Fair International Excellence Awards, which were announced on Tuesday. The Espoo City Library in Finland won the Library of the Year Award, and judges called it "a fine example to the world of an open and innovative service for everyone, with an enormously successful reading challenge open to all ages. Its locations and its community programs ensure it reaches the hearts and minds of everyone in the city, embracing new technology and reaching out to the elderly, special needs groups and refugees."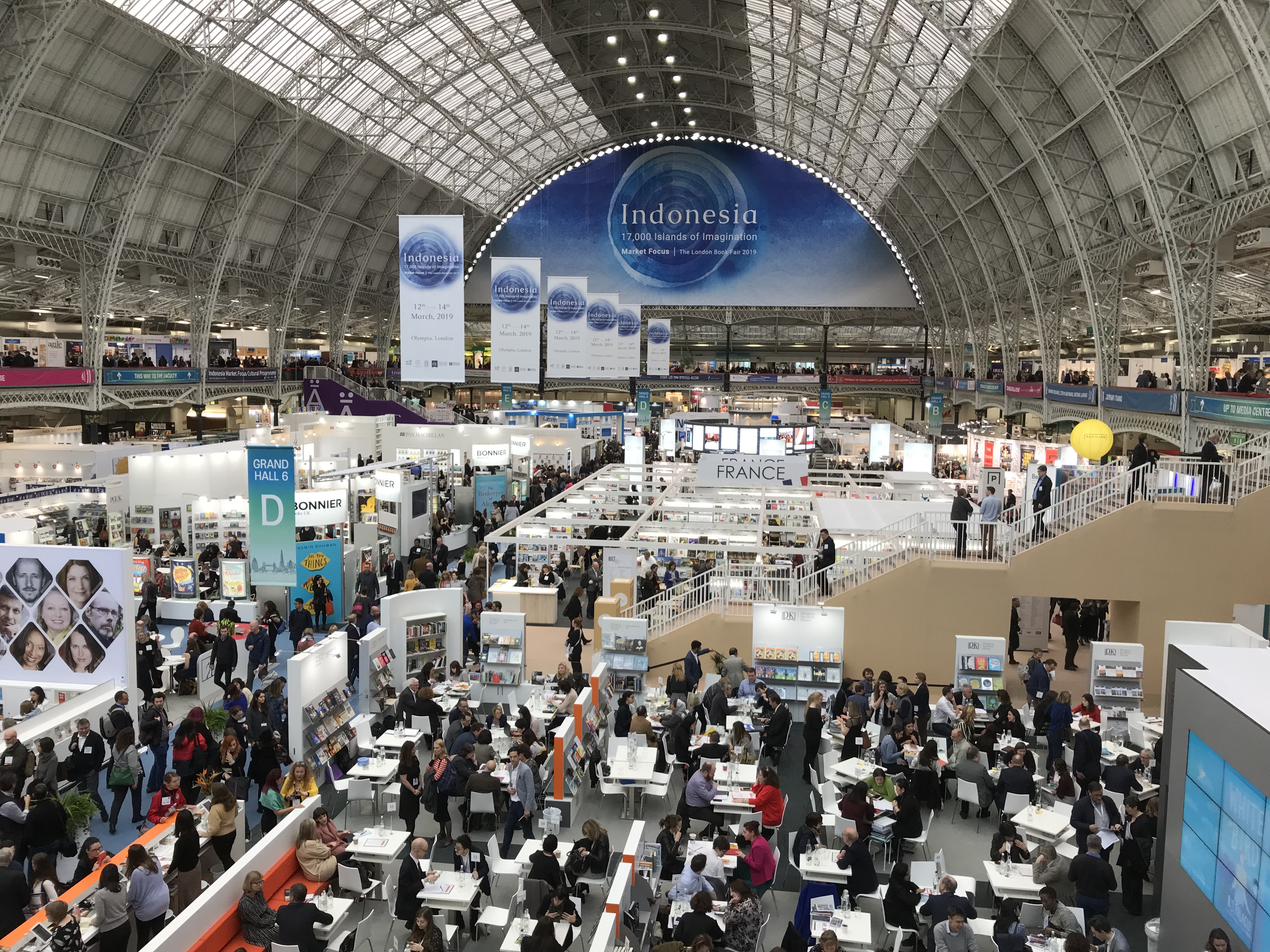 Booklava in the United Arab Emirates won Audiobook Publisher of the Year for "creating and driving a new market, using successful audiobook models as their starting point, then twisting and reshaping them to create a new model for their own market."
Porter Anderson, editor-in-chief of Publishing Perspectives, won the inaugural International Book Trade Journalist Award. Judges praised "the international nature of his coverage, moving from Greece to Brazil, by the mix of news and analysis he provides, and by his energy and dedication in championing the books industry."
---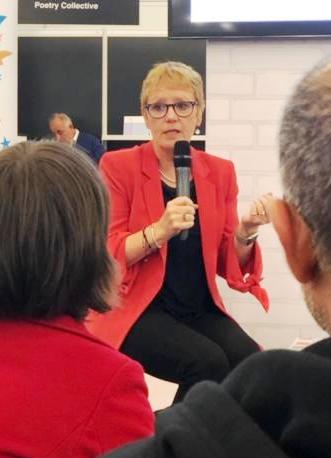 Kirsty Melville
At the session Poetry in the Age of Social Media, Kirsty Melville, president and publisher of Andrews McMeel, outlined how the popularity of poetry has grown phenomenally around the world and at her house. Since publishing Milk and Honey and The Sun and Her Flowers by Rupi Kaur, the Andrews McMeel poetry program has expanded, and the company now accounts for 40% of the U.S. poetry market, Melville said. She was interviewed by Bidisha, a writer, critic, broadcaster and filmmaker whose most recent book is Asylum and Exile: Hidden Voices of London.
The steady growth of poetry since 2013 has been aided by social media. Melville noted that many younger people first become exposed to poetry online. After falling in love with a poet's work, they want printed copies of that poetry. Just one measure of the phenomenon: Milk and Honey has sold more than seven million copies in 40 languages and been on the New York Times bestseller list for three years.
The desire of poetry fans to have collections of poetry in book form has led many of them to go to bookstores for the first time and browse, another major benefit of the growth of poetry.
Melville emphasized that the popularity of poetry is a global phenomenon and includes poets around the world who "tell universal stories about their lives" and "young readers see themselves reflected in works of poets."
Social media broadens the experience of poetry "in all its forms," including live events, poetry slams and audiobooks, Melville said. The disparaging term "Instapoetry" is inaccurate, she continued. "Instagram is a distribution platform, not an end in itself."
She suggested that Andrews McMeel has done so well with poetry because unlike some U.S. publishers, "we're not hidebound by older traditions," and because the publisher has a longstanding history of "looking for cutting edge material," one example of which has been publishing Garry Trudeau's Doonesbury work.
---
Sales trends in the U.K. in 2018 generally paralleled sales trends in the U.S., according to statistics about the U.K. market presented by Nielsen Book at the London Book Fair's Quantum Conference.
Audiobooks had another strong year in sales in the U.K., with volume up 13% in 2018 and up 87% since 2014. In the U.K., audiobooks are the fastest-growing publishing segment--as in the U.S.--and now account for 5% of all book purchases. They have doubled their share of fiction sales, and in a striking change, young men are the biggest audio consumers.
Adult nonfiction sales grew again last year and now account for 40% of all book sales. Nonfiction's fastest-growing category is politics & government (up 170%) while biographies and autobiographies jumped 15%, led by Michele Obama's Becoming and continuing sales for Adam Kay's This Is Going to Hurt. Many other memoirs have sold well, too.
Children's general nonfiction grew 30% in 2018. There were particularly strong sales of feminist and inspiring stories for children, books aimed at helping children boost confidence such as You Are Awesome by Matthew Syed, poetry and narrative information books.
Hazel Kenyon, director of book research UK, Nielsen Book, commented: "The strength and depth of nonfiction in particular has been really encouraging to see, especially since this segment holds the largest share of the U.K. market. There have been success stories in many categories indicating the consumer appetite for understanding the world and for a good, inspiring story across both adults and children's ranges."
Jacks Thomas, director of the London Book Fair, added: "Audio has been one of the major success stories in publishing over the past five years, and its incredible growth clearly shows no sign of abating. Meanwhile, the growth in popularity of non-fiction in both the adults' and children's markets highlights the vital role books play as a destination for deeper understanding of the world today." --John Mutter
---

---