Walls of Books Coming to Cookeville, Tenn.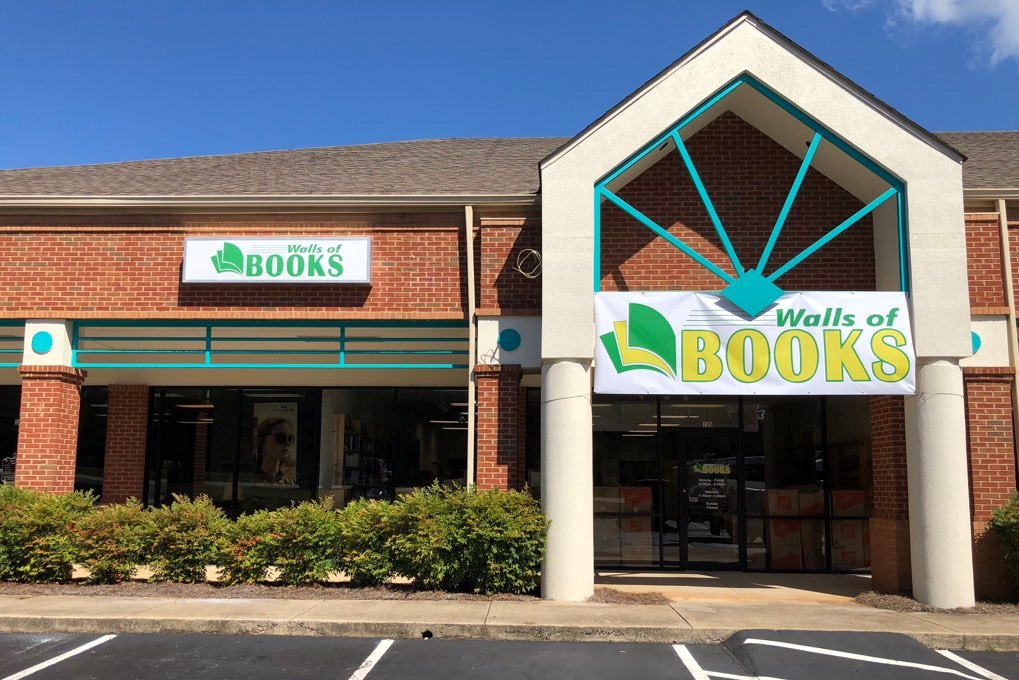 Walls of Books in Watkinsville, Ga.
A new Walls of Books store is under construction in the Shoppes at South Jefferson on 650 S. Jefferson Avenue in Cookeville, Tenn., the Herald-Citizen reported. The store will have a soft opening May 20, with a grand opening set for May 24. The Walls of Books store is part of Gottwals Franchising, which has 16 locations in Georgia, Kansas, Ohio, Louisiana, North Carolina, South Carolina and Washington, D.C.
The 2,400-square-foot Cookeville location will carry about 30,000 new and used books, focusing primarily on used titles while also featuring major new releases and perennial bestsellers. Walls of Books will also stock educational toys and games for children.
"I teach literature, logic and composition so I love books," said owner Terry Gant, who will leave his teaching job at Highland Rim Academy at the end of the school year. "I have kind of wanted to start my own business for awhile, but I've never particularly had a good idea that I was qualified to do. Over this past summer, I started thinking that Cookeville needed a bookstore. The first thing that I went to was used books which would be a good way to differentiate from some of the (stores) here already."
Noting that he hopes the store becomes a "community meeting spot," Gant said response has been positive thus far in anticipation of the opening: "I try to keep the Facebook page updated pretty regularly, and I've gotten a lot of positive comments. When I get a chance to interact with people I don't know, one of the reactions I've gotten most is, 'Oh finally, a bookstore.' I think that's kind of interesting, but I think people want more of a local-feel bookstore."
---

---