Baker & Taylor Dropping Bookstores; Indies Unhappy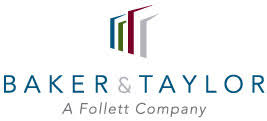 Baker & Taylor has made it official: it is leaving the wholesale retail book market. The move was hinted at when it became public late last year that the company was in talks to sell its retail operations to Ingram and then in the departure over the last few months of key retail staff members. B&T will focus on its traditional core business of servicing libraries, as well as publisher services.
In the announcement yesterday, B&T and parent company Follett said that "over the coming weeks," B&T will "wind down our activities and related services selling books wholesale to retailers," aiming to complete the process by July 15. (B&T will, however, continue to service college bookstores managed by Follett Higher Education.)
As part of the move, B&T is closing its warehouses in Somerville, N.J., and Reno, Nev., by the end of the year. The company's office in Somerville will stay open.
B&T and Follett called the decision to exit the wholesale retail business "not an easy one. The retail market has become an increasingly difficult market in which to operate. Operating costs have continued to rise which, compounded with customers' expectations for same or next-day delivery, has put strong pressure on the supply chain and operating profit. The leadership at Baker & Taylor and Follett studied options that might help our retail performance and ultimately determined that the best course for Baker & Taylor would be to devote our resources to our public library and publisher services businesses."
In a letter to publishers, the companies said, "By focusing on our core competency as the leading, innovative supplier to public libraries, we know our future will be a bright one. We are excited to partner with you as we improve literacy and learning in the communities we serve around the county and globe."
B&T added that it is adjusting "algorithms to focus on the fulfillment of the library business and allow stock to sell down. Stock transfers between facilities will also occur when necessary. Any remaining stock will be returned to our publishers."
B&T's move has caused great consternation among indie booksellers. Oren Teicher, CEO of the American Booksellers Association, commented: "The competitive wholesale environment has played an important role in the resurgence of indie bookstores over the past several years in the United States. Baker & Taylor's decision to no longer serve the trade market is very bad news for indie booksellers and, in the long run, will not be good for consumers. ABA intends to work as closely as we can with other industry partners to ensure that indie bookstores can continue to access inventory in as cost-effective and rapid a manner as possible to allow member stores to continue to serve their customers. However, there's no way to sugarcoat it--today's news is not good."
Bookseller comments haven't been sugarcoated, either. On Twitter, for example, Hannah Oliver Depp, owner of Loyalty Bookstore, Washington, D.C., called the change "a f*cking tragedy for our industry. Having one major wholesaler is the loss of competitive pricing and swift customer service that indies depend on to stay ahead."
Subtext Books, St. Paul, Minn., wrote on Twitter: "This is truly terrible news for our industry. Limiting wholesale distribution to one company is bad for the ecosystem of literacy, and bad economics. Immediately, this means that our mid-week special orders will likely not show up on Friday, but on Monday instead."
And Paul Swydan, owner of the Silver Unicorn Bookstore, West Acton, Mass., wrote on Twitter, "It means I will make less money when I fill special orders for customers, because Baker & Taylor's sole competition offers a much lower discount." He added, "In the larger sense, it's another example of how Amazon is crippling this country in their mostly unchecked quest to monopolize any business they choose to focus on."
---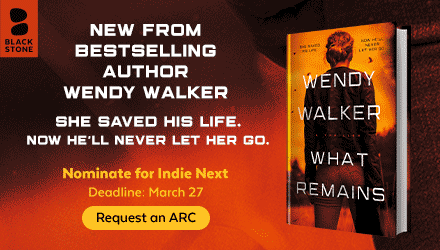 ---