'Thank You, Dear Booksellers'
"The bookshops in my life have been many and varied. They have been spread over four floors, and they have been so tiny they barely had room for customers. They have sold new books and second-hand books; rare books and pile-em-high books. They have had many employees, and they have had just one; but all with one thing in common--a passion for books.
"I love watching a bookseller when a customer asks them to recommend a book. Their eyes light up, words tumbling out as they lead the way to the back of the shop: 'Absolutely her best yet… should have won the Booker, in my view'….
"I cannot finish this letter without thanking you for the support you give to writers. It makes sense, I suppose (bookshops would be empty places without books, after all), but you are so unfailingly lovely to us. I wrote most of my debut novel in an independent bookshop, expecting derision when I admitted what I was doing. Instead I was met with how brilliant! I look forward to hosting your launch party. And they did.
"Thank you, dear booksellers, in independent shops both large and small, for everything you do. Both as a reader, and as a writer, I am truly grateful."
---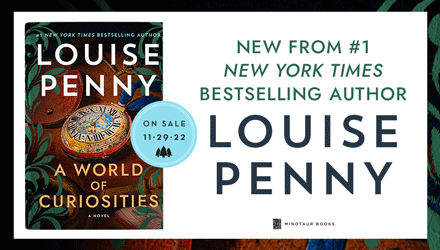 ---