'I Would Regard Books Through the Centuries as Sacred'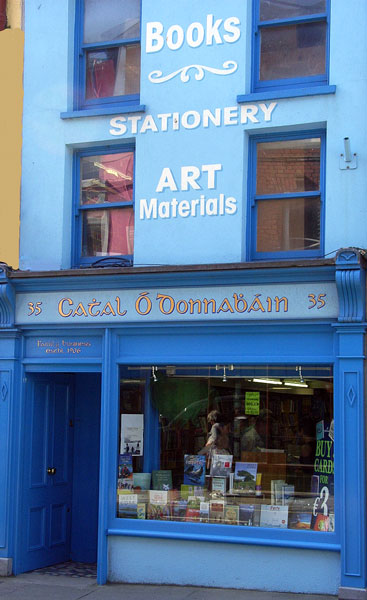 "There is always competition there. If you take Amazon, the multinationals, it's everywhere. As a small business it is definitely challenging but we endeavor to compete. In an age of European macroeconomics, everything is big and devouring everything small, whether that is farming, fishing or retail. We have to be proactive as we can and we strive to provide the best service to our customers and be as personal as we can. We have a committed and engaging staff. If people can't find a book, we will get it for them....
"I have enjoyed serving the people. I would regard books through the centuries as sacred. A bookshop is an integral part of any social community. To use the English term, the high street bookstore, any community would be lost without it. They can only survive with the support of the community."
---

---