New Round of Tariffs May Include Books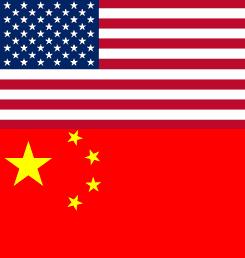 In a move that could have highly negative effects on the book industry in several ways, President Trump yesterday said starting in September, the U.S. will add a 10% tariff--and possibly more in the near future--to $300 billion in goods imported from China. The new tariff is in addition to a 25% tariff on $250 billion worth of Chinese imports, which means that the U.S. soon will tax "nearly everything China sends to the United States, from iPhones to New Balance sneakers to children's books," the New York Times wrote. The original tariffs have already caused the wholesale prices of some bookstore sidelines products to rise.
Besides causing prices of specific products to rise, the action may lead to an economic slowdown that would affect the book business and bookselling. "Unlike his previous tariffs, this round would hit a broad swath of consumer products and could dampen consumer spending at time when economic growth has already begun to cool," the Times added. "New tariffs would increase the likelihood that the world's two largest economies will be locked in a protracted trade dispute for months, if not years."
David French, senior v-p for government relations at the National Retail Federation, commented: "The tariffs imposed over the past year haven't worked, and there's no evidence another tax increase on American businesses and consumers will yield new results. We are disappointed the administration is doubling down on a flawed tariff strategy that is already slowing U.S. economic growth, creating uncertainty and discouraging investment."
In June, many companies and organizations expressed concerns about more tariffs on Chinese goods in hearings before the U.S. International Trade Commission. Among the speakers was Jamie Fiocco, president of the American Booksellers Association and owner of Flyleaf Books, Chapel Hill, N.C., who said, in part, that an estimated 25% of all U.S. books are printed in China, including a majority of children's books and Bibles.
She called the imposition of tariffs on books "a clear reversal of decades of U.S. policy that exempts books and other written material from trade restrictions, and to make this change would undercut important American policy interests. In addition, imposing tariffs on books would seriously and disproportionately damage U.S. small and medium sized businesses, like my bookstore, and consumers.
"It is crucial to understand that even the most successful of independent bookstores operate on the thinnest of margins. And despite growth and success in recent years, bookselling is a highly volatile business. If prices increase due to an increase in tariffs, the negative impact on the fiscal health of the bookselling world--and on readers young and old--would be significant...
"There is a free expression issue at stake here as well. Any increase in the price of books would limit their sale, thereby limiting the exchange of ideas. The importance of providing affordable books by a diverse range of authors to the residents of communities throughout this country cannot be overstated."
---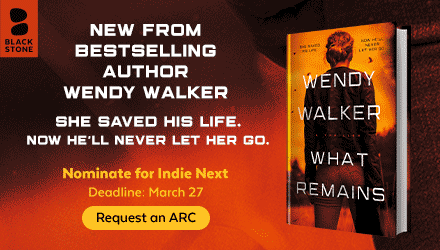 ---