Beverly, Mass.'s Cabot Street Books & Cards Sold, Now Copper Dog Books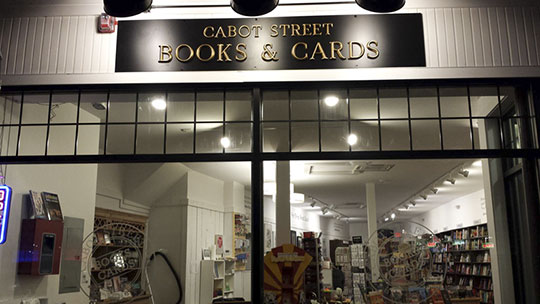 Meg Wasmer and Julie Karaganis have purchased Cabot Street Books & Cards in Beverly, Mass., from John Hugo, the owner of HugoBooks, which includes the Spirit of '76 Bookstore and Cardshop in Marblehead, the Andover Bookstore and Campus Collection in Andover, and the Book Rack in Newburyport. The new owners are renaming the store Copper Dog Books. The 1,200-square-foot store is in the Beverly Arts District.
Wasmer has been the manager of Cabot Street Books since the store opened in November 2016. She has worked in the book industry for 13 years, including a stint at Borders Books & Music, and has served on the Advisory Council of the New England Independent Booksellers Association.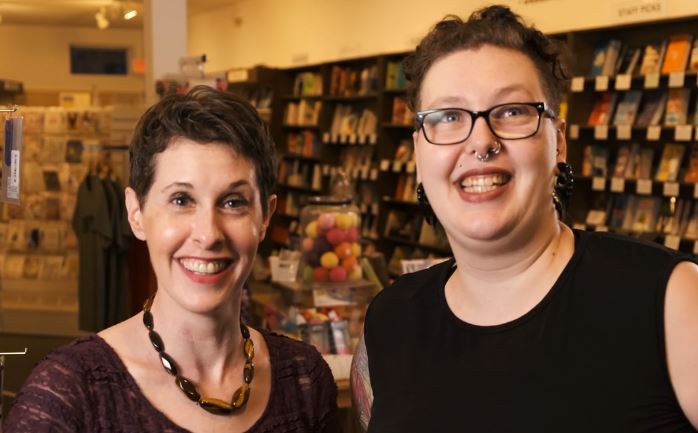 Meg Wasmer and Julie Karaganis
Karaganis has been a bookseller at the store for the past two years. She has also worked at Borders, was a management consultant and has an MBA.
"This next chapter is a dream come true and we're honored to be entrusted with the future of the bookstore we cultivated together," Wasmer said. "We're excited and nervous and totally committed to offering Beverly the best books, cards, or gifts."
Saying that they were "only able to scrape together the purchase price" for the store, the new owners have launched an IndieGoGo campaign with a goal of $15,000 that will be used for a variety of purposes, including a range of fees, permits and licenses; graphic design; marketing; fixtures and supplies; branded merchandise; and new inventory--and to "make the look and feel of the store more vibrant and hip (just like Beverly!)." So far the campaign has raised more than $6,000 for Copper Dog Books.
---

---