SIBA Celebrates in Spartanburg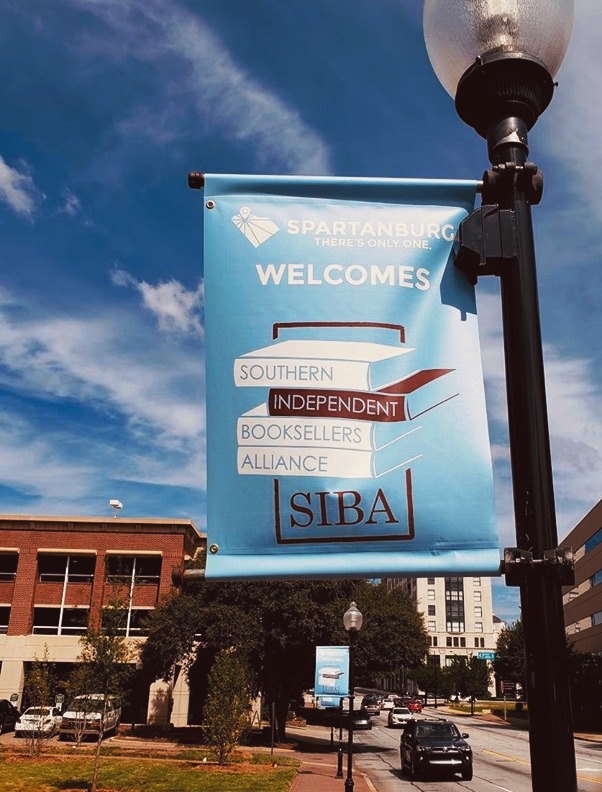 The fall regionals season kicked off with a vibrant and busy Southern Independent Booksellers Alliance Fall Discovery show in Spartanburg, S.C., this past weekend. It was one of the best-attended shows ever for SIBA, with a total of 507 attendees--among them 210 booksellers representing 75 stores across the region, including 13 new stores.
The show was a love fest for executive director Wanda Jewell, who recently announced plans to retire after 30 years with the organization. Linda-Marie Barrett, assistant executive director, reassured members at the industry breakfast on Friday, "You can all show her the love, but no need for active weeping just yet--Wanda has agreed to stay with us until at least next June. The search for her replacement is getting underway, with Nanette Blandin [Nexus Institute principal] at the show to speak to members and other interested parties about their thoughts on what they hope to see in a new director."
Wanda Jewell on the show floor on Saturday.
The gratitude and love for Jewell continued throughout the show, with frequent tributes at the many panels and events, including a celebration with cake and a rollicking serenade by board members on the show floor on Saturday.
Her departure was also a topic at the annual meeting/town hall on Saturday, as the SIBA board of directors urged members to spread the word and help bring in prospects. Board member Shane Gottwals, Gottwals Books, whose flagship store is in Warner Robins, Ga., noted, "We don't expect the next executive director to be Wanda II; we want to find the best person for the job. If you, or someone you know, might be that person, we want to hear from you."
ABA CEO Oren Teicher spoke and answered questions at the town hall on topics ranging from his own imminent retirement to the implementation of Batch (coming in 2020), the organization's antitrust efforts in Washington and the expectations for Bookshop.org (a planned online bookstore that will support indies).
Members raised concerns about Amazon's recent breaking of the embargo on Margaret Atwood's The Testaments, and several noted that local chain stores were receiving new titles before they were shipped to indies. Board member Kelly Justice, Fountain Bookstore, Richmond, Va., urged members to "document these occurrences and send the information to the ABA." Teicher added that it's "critical to have evidence of violations of laydown dates" and "we will provide this to authorities as further evidence of Amazon's predatory business practices."
"This is a bittersweet moment," Teicher said. "But there is nothing more exciting than seeing all these new faces. I have enormous optimism that this industry will continue to grow and thrive."
On Friday, SIBA offered a packed schedule of education sessions, including the SRO "Independent Bookstore Day: Celebrate with Success," "The Art of the Pitch: Handselling Books to Customers" and "Romancing the Indie Bookstore." The well-attended breakfasts, lunches and dinners showcased a range of authors and titles, but the standout was the Friday lunch featuring authors Julie Murphy (Dear Sweet Pea); Akilah Hughes (Obviously, Stories from My Timeline); Charlaine Harris (A Longer Fall); and Kimberly Jones and Gilly Segal (I'm Not Dying with You Tonight). The authors hit it off so well in the green room earlier that they decided to skip the usual individual speeches and just talk to each other--and to the audience. The result was a charming, entertaining, hilarious performance that, in a way, encapsulated the SIBA experience: love and support for each other.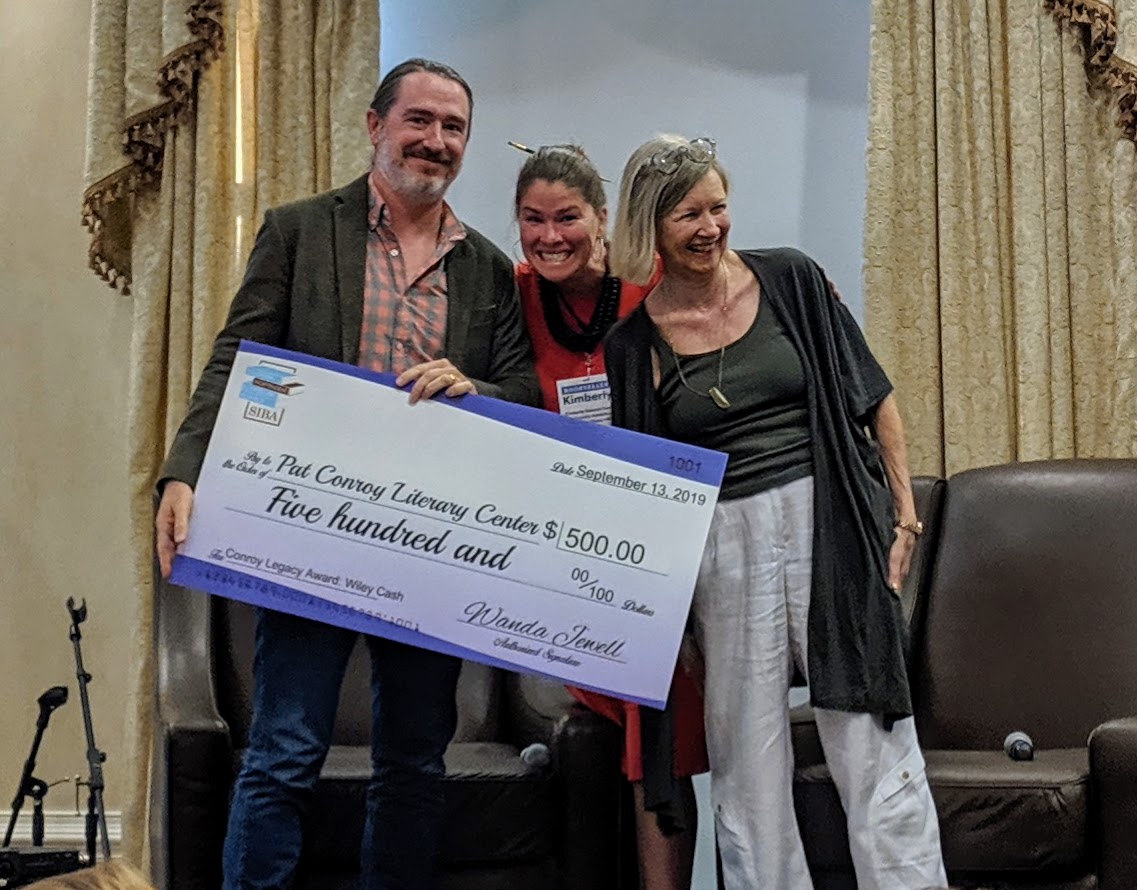 Wiley Cash was the recipient of the 2019 Conroy Legacy Award. At breakfast on Friday, he was in conversation with Cassandra King Conroy (r.), emceed by SIBA board president Kimberly Daniel Taws (c.), Country Bookshop, N.C.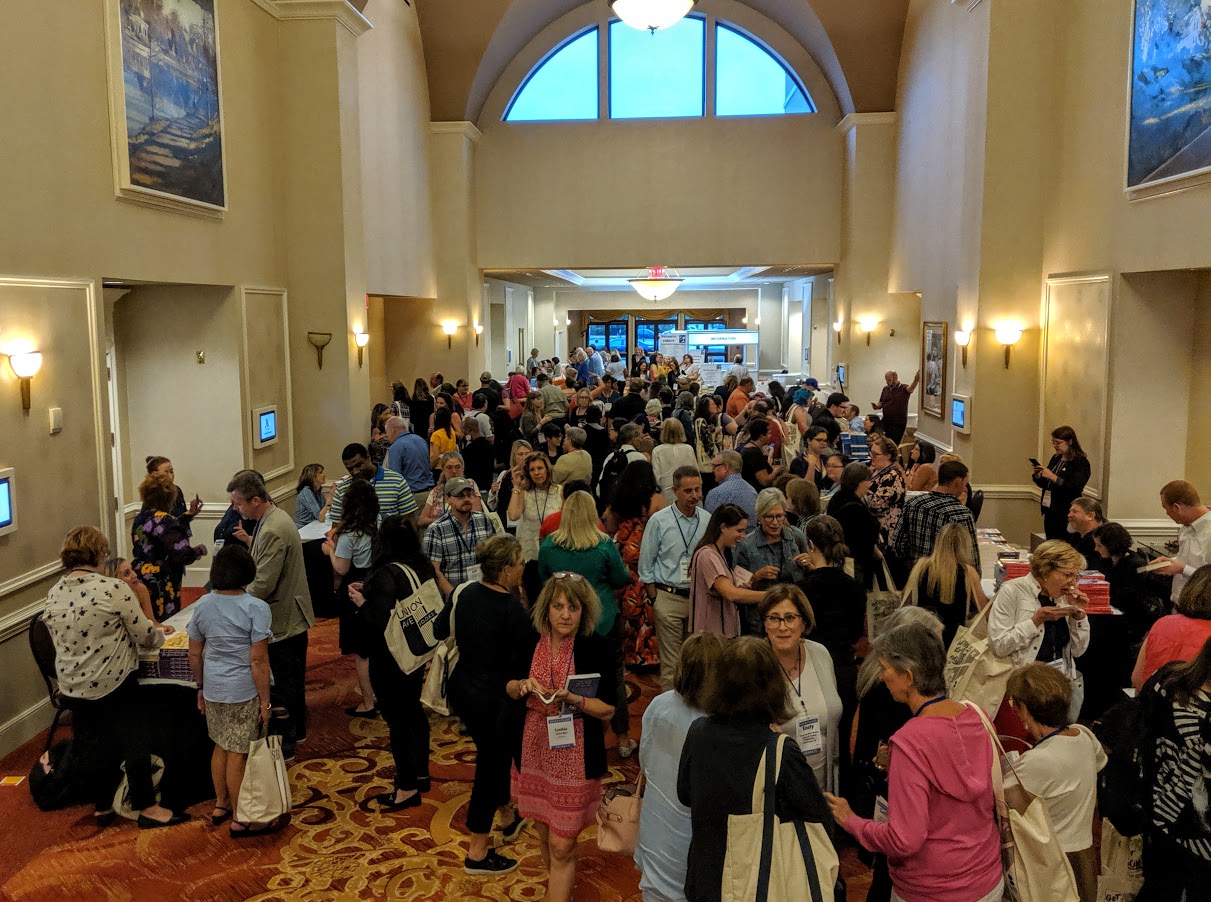 SIBA's First 180 Days author reception was one of many popular author events.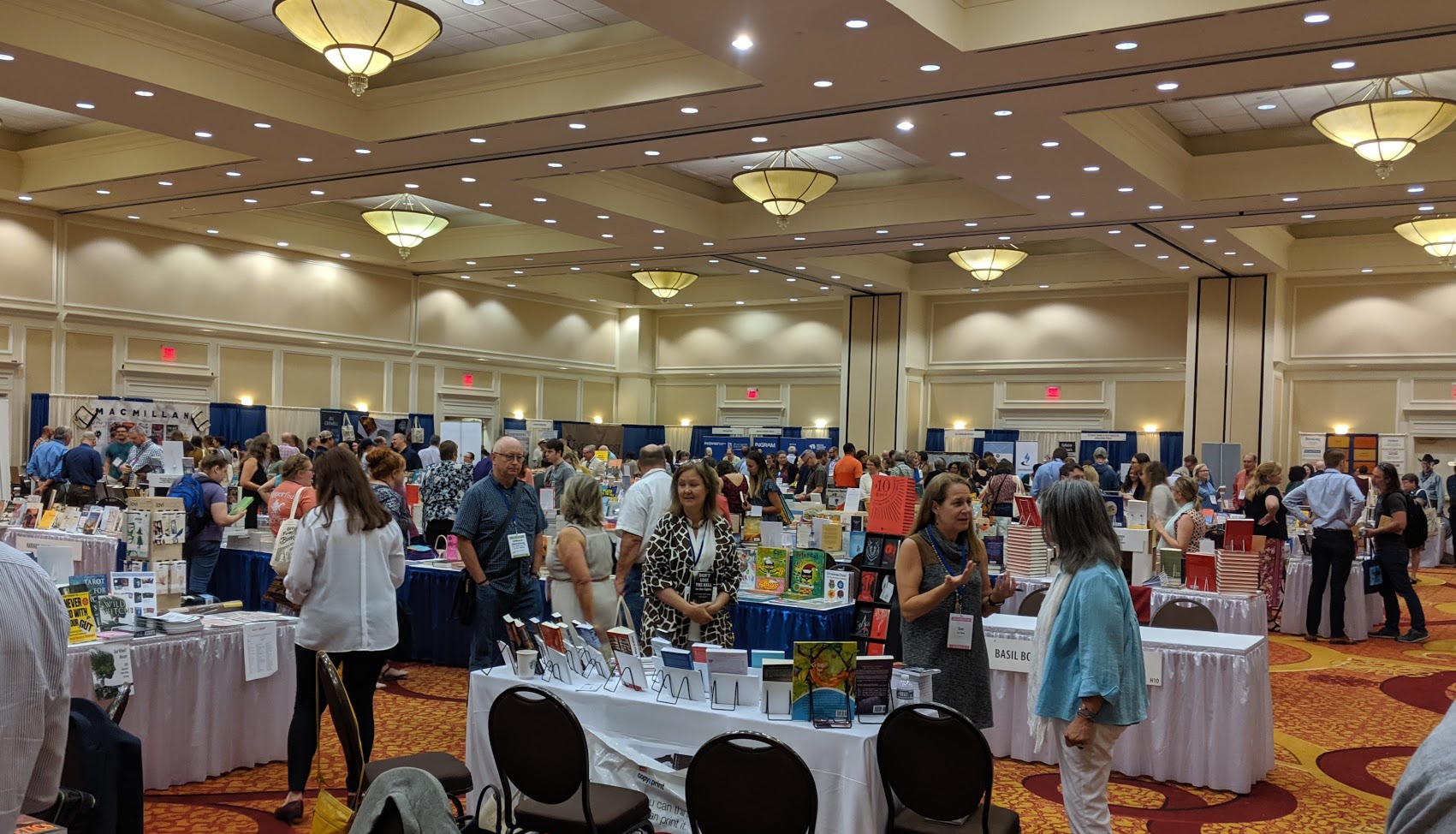 Exhibitors reported that the show floor was busy and productive both days.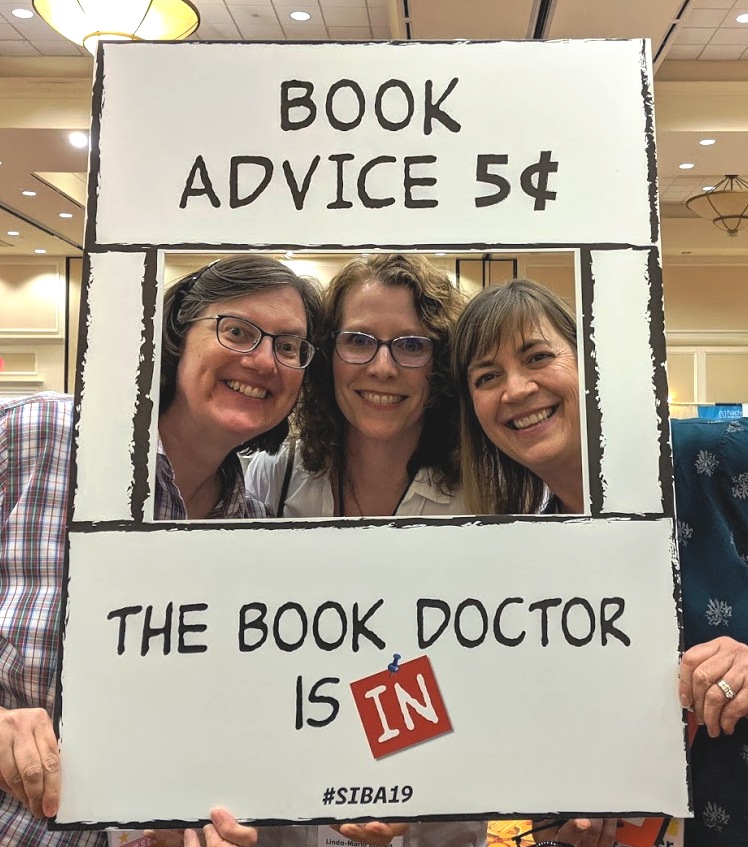 Here to help: Norton's Meg Sherman, SIBA's Linda-Marie Barrett and Mountains & Plains Independent Booksellers Association executive director Heather Duncan (who was making a special guest appearance at SIBA).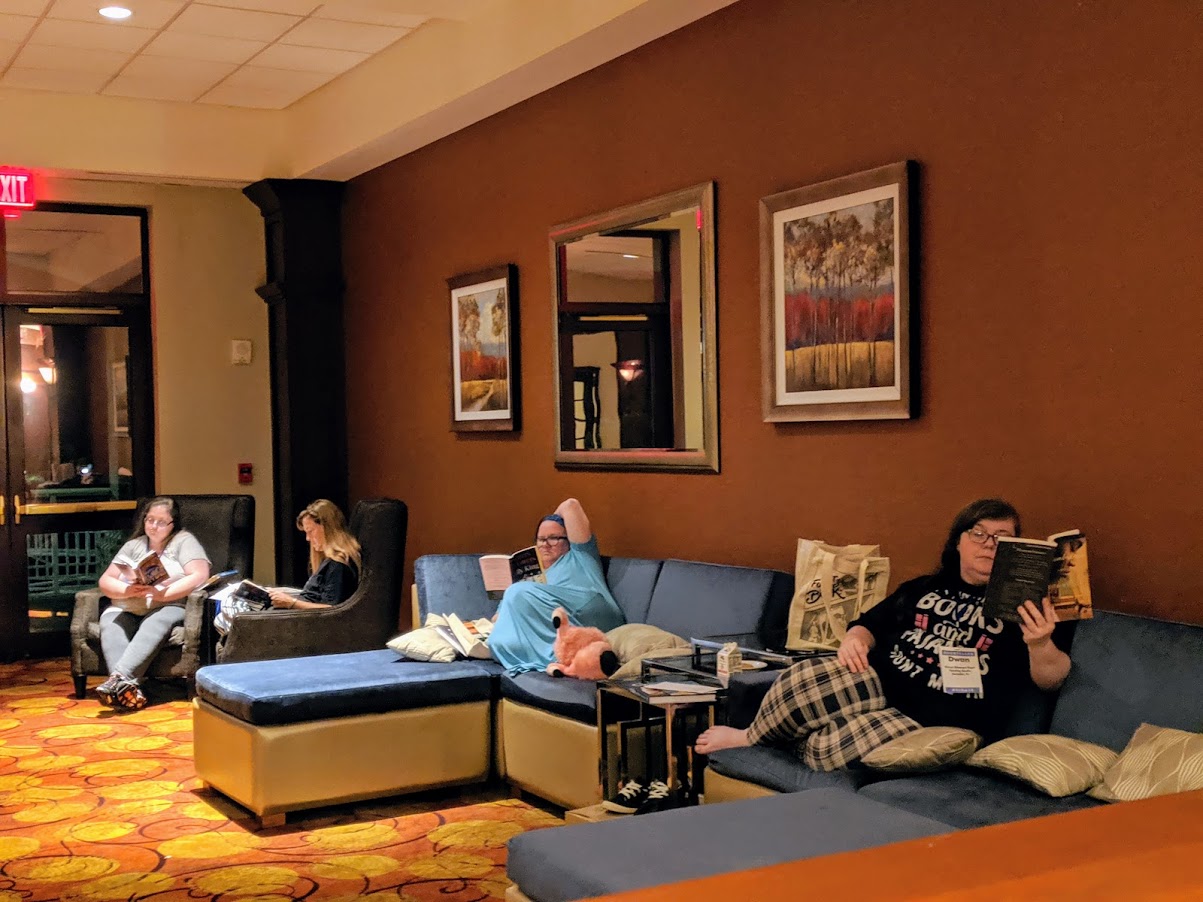 Late-night Pajama Silent Reading Gathering (with milk and cookies), sponsored by Shelf Awareness. That's Wanda Jewell in her PJs and fuzzy slippers in the center.

Thank you to Wanda, and to the 35 hardworking SIBA team members who made SIBA 2019 happen! --Robin Lenz

---

---