Interabang Books Takes 'Direct Hit' from Texas Tornado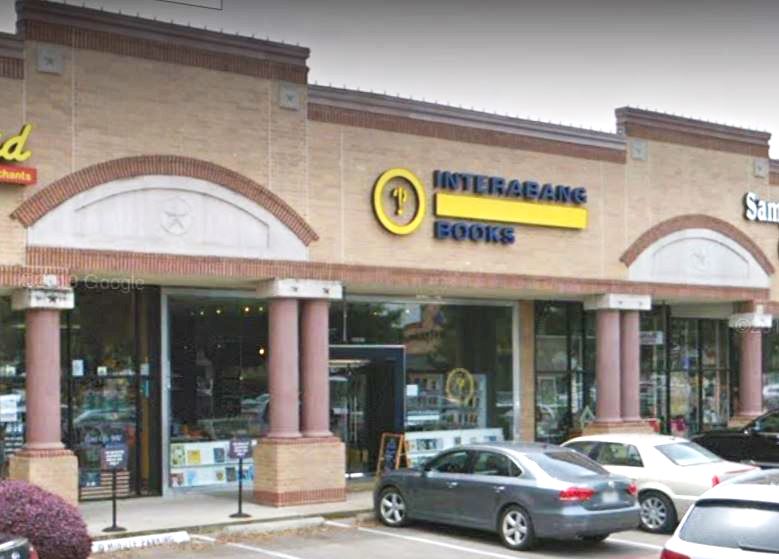 Interabang Books in Dallas, Tex., suffered major damage from an EF-3 tornado Sunday night that had winds up to 140 miles per hour and "tore through Preston Hollow, leaving the store closed Monday morning and its property inaccessible," the Dallas Morning News reported. The roof of the shopping center at Preston and Royal was stripped off of nearly the entire southern portion of the L-shaped building, and walls that separate the storefronts from each other were also damaged. D Magazine reported that "the strip mall is essentially a shell of what it was yesterday afternoon."
"The entire shopping center took a direct hit, and the damage is severe," said Kyle Hall, the bookstore's manager and partner. "I didn't realize how bad it was until I saw people on foot heading south on Preston."
Interabang closed at 6 p.m. on Sunday night, but Hall, who returned at 11 p.m. to check on the damage, said the landlord has informed him nobody can visit the property until authorities have deemed it safe to enter.
"Operating out of that location in the near future doesn't appear to be a possibility," he said. "I don't know if 'severe' is severe enough a word to talk about, you know, the extent of it."
He is hoping to relocate some planned community events to other locations. "We've just started to wrap our arms around that," he said, noting that so far Interabang hasn't contacted any of its partners about canceling or relocating events. "Any, any business we can do is especially vital to us right now." He added: "We will be back."
Founded two years ago, Interabang posted on Facebook yesterday: "We and our neighbors in the shopping center--the whole surrounding area, in fact, including schools and homes--took a serious hit from Sunday's tornado. We are not open now, but our planning for a reopening begins today. Stay tuned, and send those good thoughts our direction."
---

---