Penguin Random House Taking Over B&T's Warehouse in Reno, Nev.
In a striking move the company called an indication of its "support for and belief in the long-term future of physical-retail bookstores," Penguin Random House is taking over the Baker & Taylor warehouse in Reno, Nev., effective January 1, greatly expanding the largest U.S. publisher's distribution system, which includes longstanding operations in Westminster, Md., and Crawfordsville, Ind.
The 244,000-sq.-ft. Reno warehouse currently leased by B&T will improve service from PRH and the many publishers distributed by Penguin Random House Publisher Services to a variety of retailers in the west. For those PRH customers, the change solves problems caused by B&T's decision earlier this year no longer to sell on a wholesale basis to retailers.
"We have discussed having a western fulfillment center for years, and now is the perfect time to make that happen," said PRH U.S. CEO Madeline McIntosh. "Creating a western hub in the Penguin Random House supply chain expands our distribution reach from coast to coast, and gives us additional capacity to get more books to more readers even more quickly than we do now." She called the addition of the warehouse "a major investment in the future of print books and retail."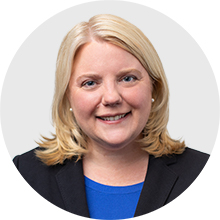 Annette Danek
Under the warehouse agreement, B&T will continue to ship Penguin Random House and PRHPS reorders to current customers during the transition, which will be led by Annette Danek, who has been promoted to executive v-p, supply chain from senior v-p, supply chain. Danek is one of the architects of the company's state-of-the-art distribution and fulfillment network, overseeing the growth and expansion of the Maryland and Indiana facilities.
Danek commented: "We anticipate a seamless changeover. It is well-established that rapid replenishment is a key element of our customers' profitability, and we are thrilled to be able to provide this important support through the crucial fall season and beyond without interruption. At the outset, we'll be focusing on the western states currently serviced out of Reno. Over time, we hope to build capacity for greater flexibility and a wider range of services."
Amandeep Kochar, executive v-p at B&T, added: "Penguin Random House is a key publishing partner for Baker & Taylor and an admired leader in our industry. We have worked closely with them to facilitate this transaction, and believe it will be very beneficial for booksellers and will generate job opportunities. We wish everyone associated with the Reno facility much future success."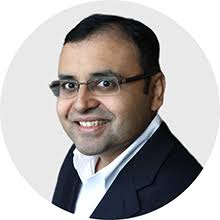 Nihar Malaviya
In related news, Nihar Malaviya has been promoted to president, COO, of Penguin Random House U.S. from executive v-p, COO. At the same time, Annette Danek and Jeff Abraham, president, Penguin Random House Publisher Services, have been appointed to the Penguin Random House U.S. Board of Directors.
PRHPS clients include, among others, America's Test Kitchen, Beacon Press, Candlewick Press, Charlesbridge, Dark Horse Comics, DC, Hay House, Highlights, Kensington, Kodansha Comics, Library of America, Melville House, MIT Press, National Geographic, New York Review Books, North Atlantic Books, Other Press, Quirk Books, Rizzoli, Sasquatch Books, Seven Stories, Shambhala, Soho, Steerforth Press, Verso and Wizards of the Coast.
---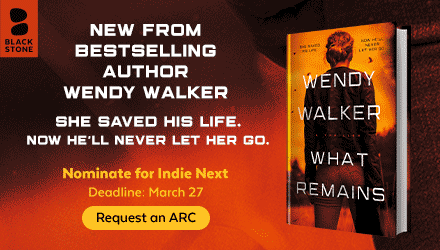 ---