San Diego's Mysterious Galaxy Bookstore For Sale, May Close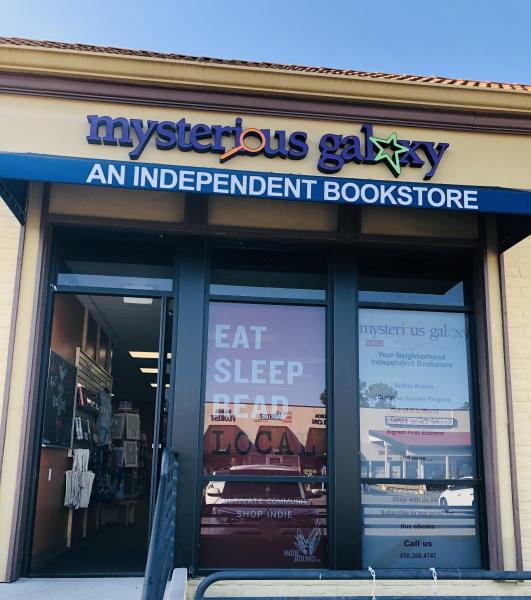 Mysterious Galaxy Bookstore, San Diego, Calif., has received notice that it is losing the lease for its Balboa Avenue storefront and must relocate in 60 days. In an e-mail yesterday, the bookstore said, "It is with heavy hearts that we share that unless a new buyer and new location are found immediately," the shop will be forced to close.
For nearly 27 years, Mysterious Galaxy "has been a vibrant part of the book community in San Diego, and a safe and welcoming place for those with a passion for books," the bookstore continued. "The past several years have seen 5%-10% growth in sales and increasing profits. The store's participation in regional and industry conventions, and its stellar in-store events, have earned it a special place in the hearts of authors and readers alike, and created a well-respected brand in science fiction, fantasy, horror and mystery praised throughout the publishing and bookselling industry."
The bookstore's purchase is expected to be a turnkey sale, retaining the staff and mission of Mysterious Galaxy to grow and expand the already established brand. "We eagerly hope to find the right buyer, who will focus on the future success and growth of Mysterious Galaxy, and consider the best interests of its expert staff," the bookstore noted. "This is a growing and vibrant bookstore with a knowledgeable and enthusiastic staff, who hope Mysterious Galaxy will thrive for many years to come. They are seeking a passionate new owner who can act swiftly to save this community treasure, and destination for readers, authors, and publishers.... You can help us by getting the word out and sharing #savemysteriousgalaxy. We'd love for you to be our 11th hour miracle!"
For serious inquiries about purchasing the store, contact Mysterious Galaxy store owner Terry Gilman (Terry@mystgalaxy.com) by November 20. For general questions and information about the sale of Mysterious Galaxy, contact store manager Kelly Orazi at 858-268-4747 or Kelly@mystgalaxy.com.
---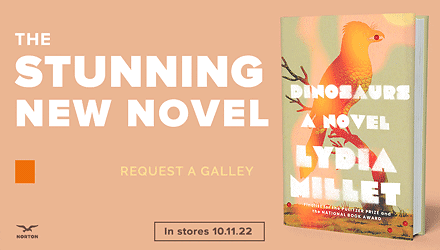 ---