Harvest Moon Books Opens in Albuquerque
Harvest Moon Books opened on Small Business Saturday at 3123 Central Ave NE in the historic Nob Hill neighborhood of Albuquerque, N.Mex. The Daily Lobo reported that the bookshop is "tucked in the corner of the newly opened Little Bear and Stuff Retail Collaborative" and "sells a variety of titles, both new and used, with a focus on people of color and indigenous and queer authors."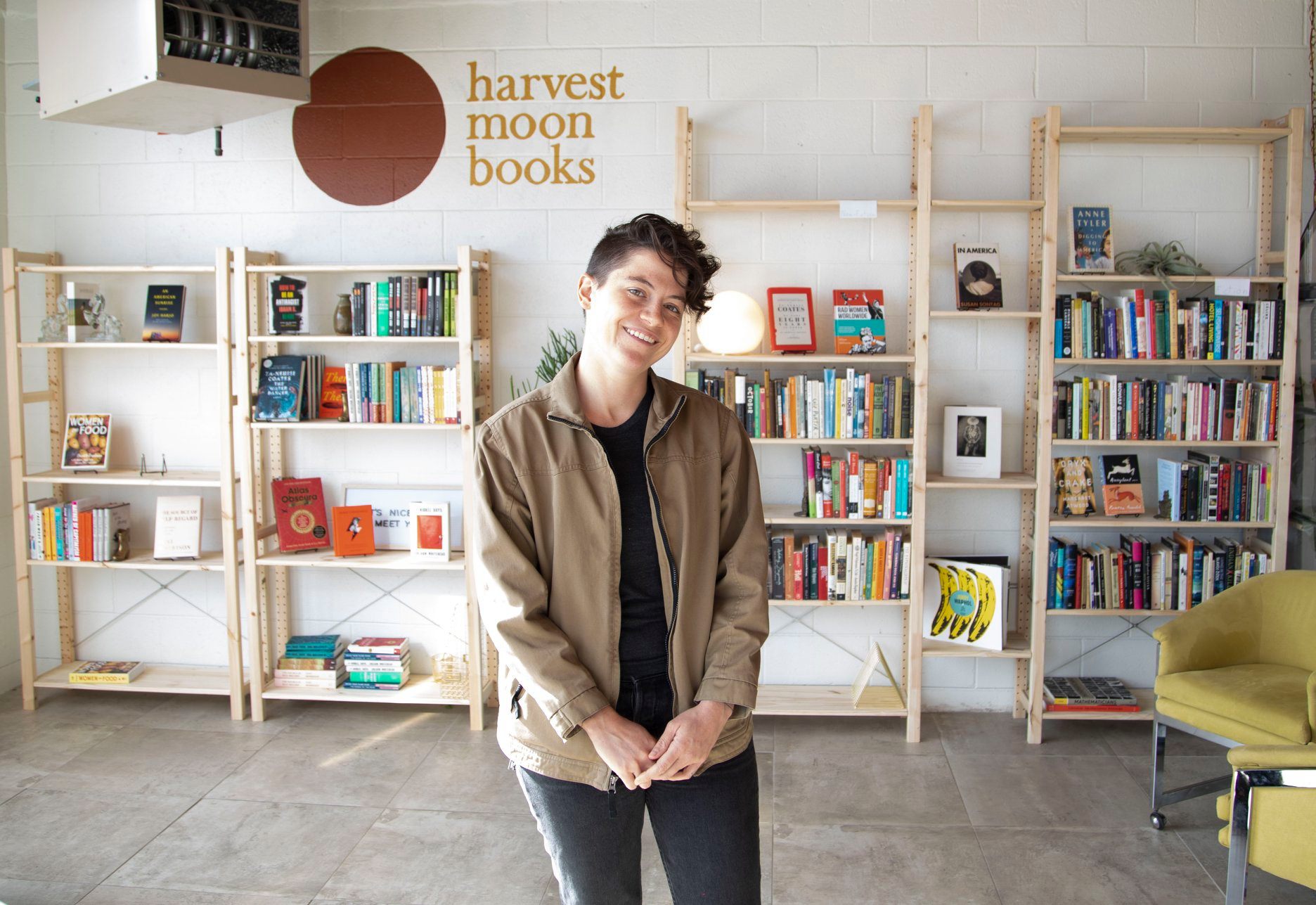 Robin Babb at Harvest Moon Books
"Honestly, at this point, it's been a lot of like, 'What do I want to read?' Which, I know at a certain point will probably become a bad idea," owner and writer Robin Babb said regarding her inventory choices. "I write about New Mexico a lot but have ended up writing quite a bit about indigenous issues, the pueblos and the Navajo Nation. And kind of just incidentally because of my interest, (I) ended up buying a lot of books by and about indigenous people."
Babb added that her goal "is, frankly, just to see if I can make the writing career plus the bookselling career work simultaneously. If I can do both of them at once, I would be glad.... No part of me wants to corner the market. The more [bookstores] the better. If you are considering opening a bookstore, I know it sounds crazy, but do it."
Although opening a bookstore had been on her mind for years, Babb had not found the time to pursue it, but the retail collaborative "makes it a lot easier." She noted that the collaborative gave her the opportunity to pursue a bookstore with relatively low financial risk, since all the vendors share expenses. "I think (the retail collaborative is) definitely being billed as a very new trendy thing, but it kind of resembles an old consignment store," Babb said. "It's basically the same thing. It's a lot of vendors selling out of one space together."
Babb told the Albuquerque Journal: "I know first-hand the ability of books to change lives.... I'm biased, but I think print media is having a bit of a resurgence. I think people are really interested in being able to hold things in their hands again."
---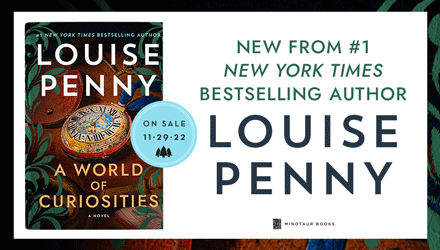 ---