Amazon Fourth Quarter: Sales, Profits Jump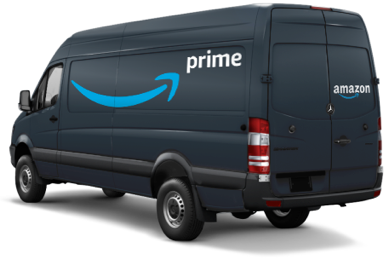 In the fourth quarter ended December 31, sales at Amazon.com rose 20.7%, to $87.4 billion, and net profits rose 10%, to $3.3 billion.
The biggest news was that the company was more profitable than analysts had expected (the company earned $6.47 a share rather than the expected $4.04 a share). As a result, Amazon stock jumped some 10%, to almost $2,100 a share, in after-hours trading, pushing the company's market capitalization above $1 trillion again.
For the full year, net sales rose 20.4%, to $280.5 billion, and net income rose 14.9%, to $11.6 billion.
The New York Times observed that while Prime membership had expanded to 150 million and delivery times cut even more, the company was able not only to manage costs for the expensive services, but to make money. Advertising has also become lucrative. "The possibility that 'fast' is so valued by convenience-loving shoppers that they will bind themselves even more tightly to Amazon made investors giddy," the Times wrote. "Amazon ads for Amazon products delivered in Amazon trucks to Amazon households, where Amazon cameras alert residents that their new toys have already arrived. This is the Amazon flywheel, and the earnings report said it was working well."
---

---