SIBA Executive Director Wanda Jewell to Retire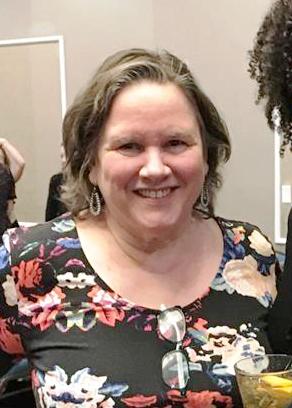 Wanda Jewell
Wanda Jewell, executive director of the Southern Independent Booksellers Alliance, plans to retire in June 2020. A search committee will be named within the month, and the group will meet this fall to begin the search process.
In a letter to members, Jewell wrote: "Serving as SIBA's executive director for the past 30 years has been the honor of my life. I am so proud of all we have accomplished together. SIBA is seen as forward-looking, innovative, and smart--an organization willing to take risks without being risky. I treasure the reputation we have earned."
Speaking for the board, SIBA president Kimberly Daniels Taws said: "I hope that you join me in thanking Wanda for sharing her exceptional energy and innovative mind with us for three decades. One thing is for certain.... Wanda Jewell has been a central character in Southern booksellers' lives for a long time. In particular; I want to thank Wanda for ushering Southern booksellers into the digital age by working tirelessly to give us the skills and capabilities to thrive. I want to thank her for her innovation and policy governance support and her passionate work to increase the awareness of Southern Independent bookstores importance within our industry and communities. Many of our author friends thank her for giving them a platform."
Noting that SIBA has "ample time for a thorough search and graceful transition process," Taws added that to facilitate this, the board has hired the Nexus Institute principal Nanette Blandin to help begin the search: "Nanette is highly recommended by those who have worked with her at the American Booksellers Association in the past. In 2014; she led the search for the ABA's Chief Financial Officer position and, in 2018, she was the outside consultant to ABA's Governance Review Committee which was tasked with evaluating the effectiveness of ABA's governance and making recommendations for improvement."
In her letter to members, Jewell said, "I love this organization and will miss working with you. However, it is time for me to move on and time for SIBA to find the next executive director who will help y'all move into the future.... I'm so proud of the SIBA team. I am confident I am leaving SIBA in capable hands.... Thanks to all of you for all that you do."
Questions about the search can be directed to Taws at kimberlyddaniels@gmail.com or Blandin at nblandin@thenexusinstitute.com.
---

---