Bologna Book Fair Postponed Because of Coronavirus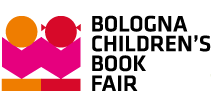 Because of the spread of the coronavirus to Italy, the Bologna Book Fair is being postponed to May 4-7 from March 30-April 2. Organizers said today on the fair website: "We hereby inform all Exhibitors and Visitors that due to the COVID-19 Coronavirus emergency Bologna Children's Book Fair has been rescheduled for Monday 4-Thursday 7 May 2020. We will be releasing further organisational details in a few hours."
Italy has reported more than 150 cases of the coronavirus, many of which are in Codogno, about 100 miles from Bologna and 40 miles from Milan, the New York Times said today. The Italian government has instituted a series of town lockdowns, school closings, and event cancellations in the Milan and Venice areas.
The Bookseller noted that the coronavirus has also led to the postponement of the Taipei Book Exhibition, which was to have been held February 4-9 but is now scheduled for May 7-12. The London Book Fair, which starts in two weeks, is going ahead as planned, and Reed Exhibitions is "monitoring the situation very closely." The Bookseller wrote that U.K. publishers and agents have said that attendees from China, South Korea and Singapore "had pulled out."
The coronavirus is also directly affecting the U.S. book industry, which prints many books, particularly children's books and art and design titles, in China. Although it's difficult to gauage its extent so far, a range of city and workplace closings and transportation shutdowns is having some effect on book printing.
---

---