More Help for Booksellers as Many Events Shift Online
As booksellers try to adapt to ever-changing circumstances, some companies and organizations are rallying to help indies.



Hachette Book Group is launching an Indie Home Delivery rebate promotion to help independent bookstores that offer delivery service to homes or businesses in their local community that is done directly by a store staff member or other contracted local delivery service between now and May 15. (Orders shipped via USPS, UPS, FedEx or other shipping companies are not eligible for the rebate.)
The promotion includes an additional discount of 5% off MSRP to be credited on any delivered title once receipt of the credit request form is received. There is no minimum quantity for delivery required to be eligible for a rebate. The promotion applies to all Hachette Book Group titles; participating distribution clients include Abrams, Disney, Kids Can Press, Hachette UK, Lonely Planet, Marvel, Mobius, Moleskine, Phaidon, Phoenix International, Octopus, Quarto Publishing Group, and Yen.
A credit request form can be found online. Bookstores must complete the credit request form and e-mail it to the company to receive the credit.
"With this Indie Home Delivery promotion, we hope to provide our valued independent bookstore partners help in adapting to a situation that will be impacting sales and retail foot traffic," Alison Lazarus, executive v-p and group sales director, said. "We know many stores already offer this personalized service and hope this will help in those efforts."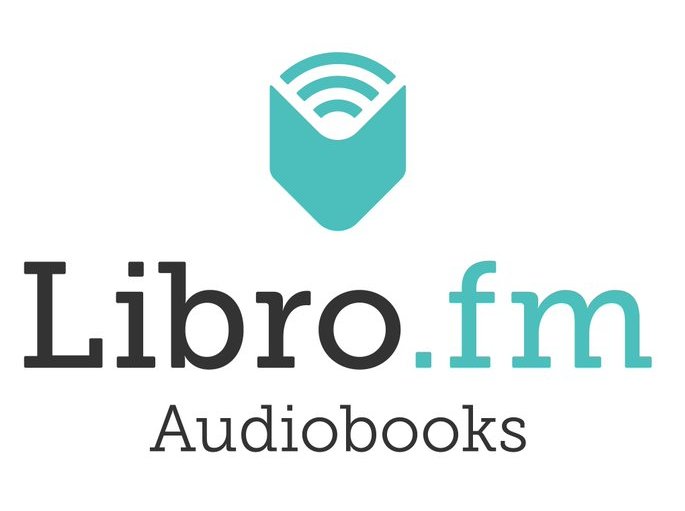 Over the weekend, Libro.fm launched two offers to support bookstores, giving bookstores the entire amount customers spend when they take advantage of either:
A 2-for-1 membership for $14.99 with code SHOPBOOKSTORESNOW. Bookstores get $14.99 for every new member who uses this code.
A one-month gift membership for $15. Current members can purchase a gift membership to get additional credits or gift to others. Bookstores get the $15.
The offers expire March 31.
Libro.fm is encouraging the use of the hashtag #ShopBookstoresNow and featured "nine ways to support your independent during coronavirus" on its blog.

Ever more stores across the country have closed for at least several weeks (so many that we can't list them all), and more attention is focusing now on different ways of delivering books to customers, with curbside delivery proving particularly effective.

Many events, including author appearances and storytimes, have gone online. The Poisoned Pen, Scottsdale, Ariz., for example, is hosting a conversation between owner Barbara Peters and Harlan Coben about Coben's new novel, The Boy from the Woods (Grand Central), on Wednesday on Facebook Live. The two will be answer questions sent in from the video audience, and the chat will be available on the Poisoned Pen's YouTube channel on Thursday.

The Loft Literary Center in Minneapolis, Minn., released a COVID-19 Plan, announcing that it was cancelling or transitioning most activities to virtual/online spaces starting yesterday until at least May 31. Among the events affected is the Loft's 2020 Wordplay festival, which is shifting to a virtual celebration of books. "Even as public health concerns around COVID-19 keep us from gathering in-person this season, we still believe in taking the time to celebrate story and verse. We understand that a festival like ours is both a celebration and a career necessity for the artists who come here to share their work, and we remain committed to celebrating our Wordplay 2020 authors, even if the party looks a little different this year."
Tonight Collected Works Bookstore & Coffeehouse, Santa Fe, N.Mex., will host its first "virtual book event," via Zoom (it will also be streamed live on the store's Facebook page). The event is a "Night of Crime: True and Fictional," featuring Jake Anderson, author of Gone at Midnight: The Mysterious Death of Elisa Lam (Citadel), and Lisa Sandlin, author of The Bird Boys (Cinco Puntos Press), who will discuss the work and "the behind-the-scenes machinations of writing a true crime vs. fictional crime novel."
For its customers, River Bend Bookshop, Glastonbury, Conn., has links to live author story times online--with buy buttons for the authors' works. They include Mo Willems, Jarrett J. Krosoczka, Oliver Jeffers, Mac Barnett, Grace Lin and Ben Clanton.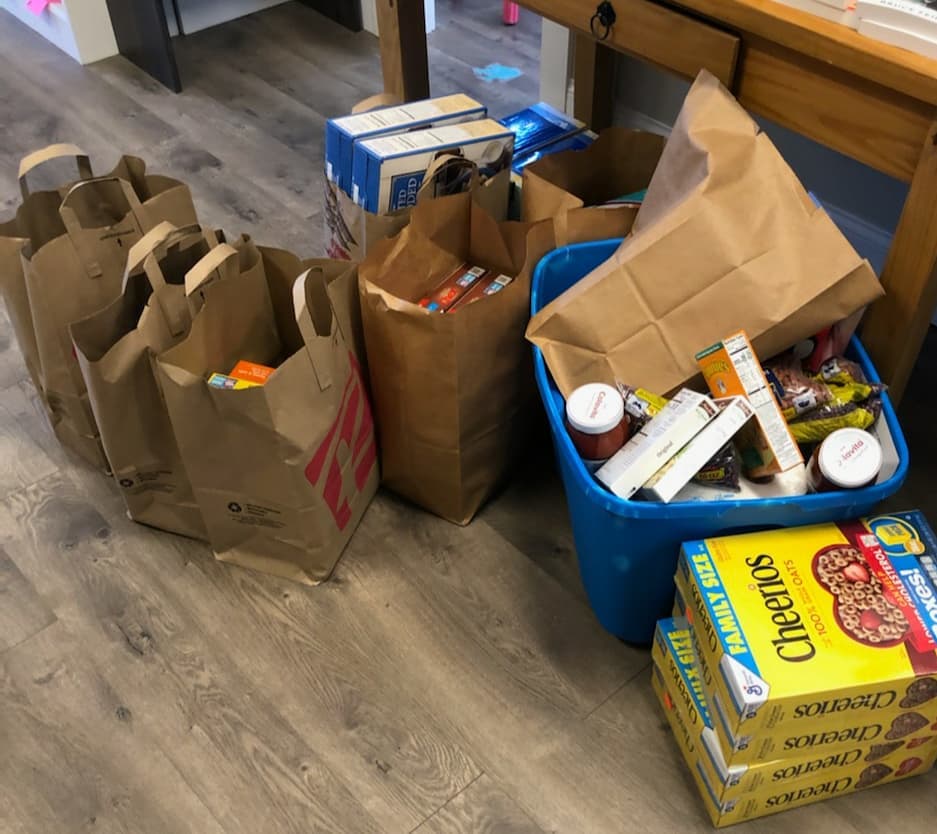 Food pantry donations at Silver Unicorn.
Besides offering personal shopping on the phone and via e-mail as well as a range of delivery options, the Silver Unicorn Bookstore, Acton, Mass., has also become an official drop-off point for food for the Acton Food Pantry. Owner Paul Swydan explained to Acton Wicked Local that with schools closed and many children eating just one or two meals a day at school, "those kids might be going hungry or hungrier than normal so we wanted to do something to support our community food bank." On Friday, the bin was delivered--and filled by late in the day. "It's awesome to see and we hope people keep donating food," he added.

In a similar helpful way, in an e-mail to customers, BookSmart, Morgan Hill, Calif., put out a call for volunteers to help at a nearby bookstore. The store explained: "Our friends at Book Buyers in Gilroy need your help! They are lovely people but they are both in their 70s. They need to self quarantine and they really need to keep the bookstore open. They are looking for a few healthy (and under 65) volunteers to help them keep the store open. Your function would be to ring up customers. They will do the stocking, etc., when there are no customers in the store. My guess is you will only have 10 or 12 transactions a day. If you can help please call Punita at 408-306-0393."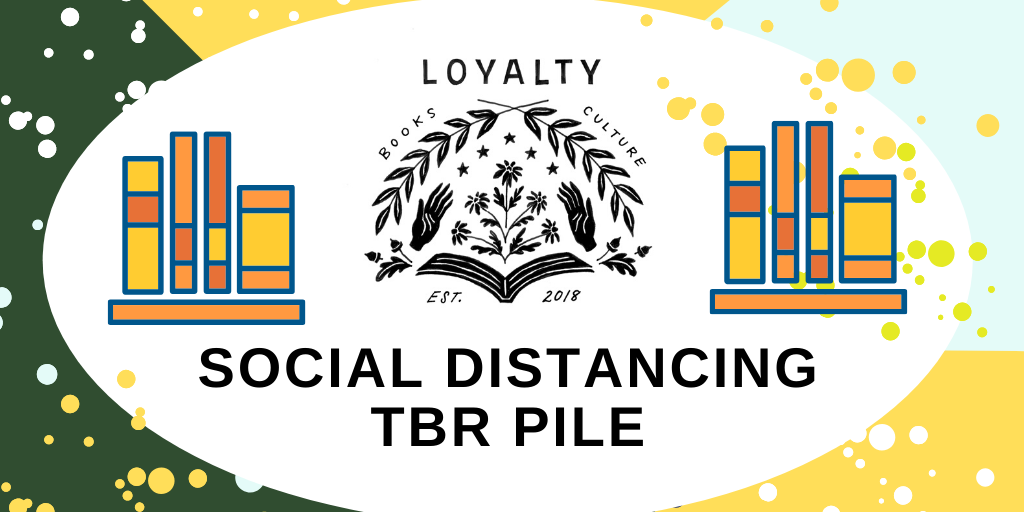 One of our favorite ideas in reaction to the crisis comes from Loyalty Bookstores, Washington, D.C., and Silver Spring, Md. The stores are promoting online a "Social Distancing TBR Pile," suggesting 40 books "ranging from our current, upcoming, and forever favorite reads for kiddos and adults to add to your TBR while maintaining social distancing."


---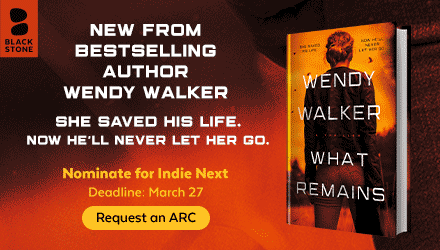 ---